'Picked up' pro-AL men return
Captors leave the trio in Ashulia, Gazipur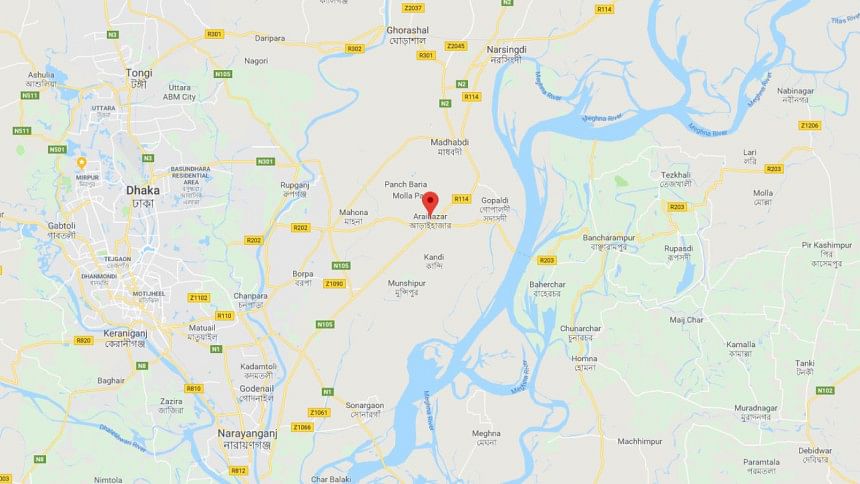 The three ruling party men, allegedly picked up by plainclothes men from Narayanganj's Rupganj, returned home yesterday.
The three are Shafiqur Rahman Badal, 45, president of Kayetpara union Jubo League, its activist Shakil Mia, and Shakil Ahmed, a Chhatra League man.
Narayanganj police said the captors abandoned them separately around dawn but they could not provide further details about the abductors.
Of the three, Badal was left in Ashulia of Savar upazila while Shakil Mia and Shakil Ahmed were left in Rajendrapur of Gazipur district.
The incident happened when the trio was heading for Paragao from Boralubazar area on a motorcycle around 4:00pm on Wednesday. At one point, unidentified men in a microbus intercepted them and took the three away in the vehicle, said Badal's cousin Shamsul Alam Molla, quoting witnesses.
Quoting the victims, Inspector Rafiqul Islam of Rupganj Police Station, said they were abandoned around dawn, adding that Badal and Mia returned home themselves in the morning.
After being freed, Ahmed called his father over phone and later police rescued him from Rajendrapur, Rafiqul added.
Mia and Ahmed were in good shape at home, Rafiqul said, adding Badal was undergoing treatment at a clinic in Dhaka.
Badal's cousin Omar Faruq said Badal returned home alone around 8:30am.
"He could hardly walk at that time. Later, he was taken to a private clinic in Dhaka for treatment," Faruq added.
He claimed that Badal was tortured and could not speak properly. The captors also took away his cell phone.
Faruq also alleged that the abductors identified themselves as members of a law enforcement agency.
Badal is a supporter of a local ruling party lawmaker and was picked up in similar way in the past, Faruq said, adding that he suspected that men from a rival group were behind the incident.
Moniruzzaman Monir, officer-in-charge of Rupganj Police Station, denied the allegation that Badal had been picked up by law enforcement agency members.
The OC said the victims informed them that they were abandoned with their hands and legs tied up.
However, they could not tell why they were picked up or who were behind the incident, the OC said.
No case was filed over the incident as of last evening but police are investigating the matter.