Nine new HC judges appointed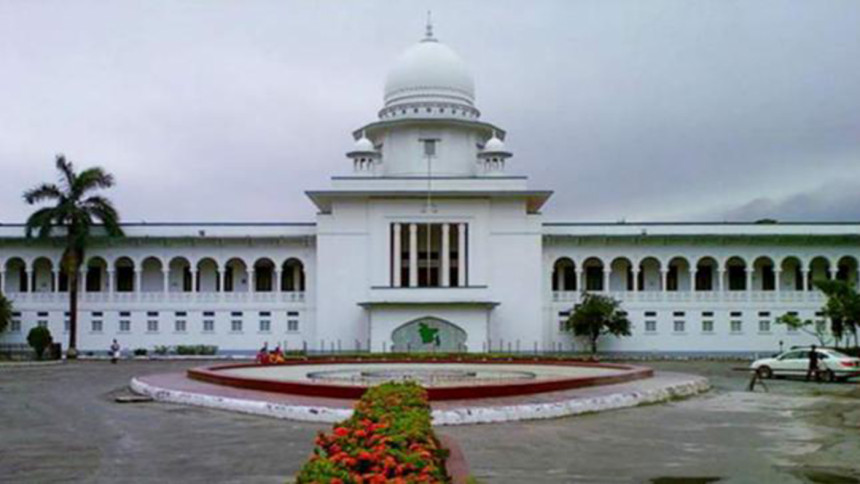 Nine new judges have been appointed to the High Court Division of the Supreme Court, creating hope of faster case disposal rate.
About 5.06 lakh cases are now pending with the HC.
President Md Abdul Hamid has appointed them as HC additional judges for two years under article 98 of the constitution. 
The law ministry yesterday issued a gazette notification to this effect, saying that their appointment would be effective from the date of their taking oath.
Talking to The Daily Star yesterday, Khurshid Alam Khan, an SC lawyer and editor of Dhaka Law Reports, hoped that the new HC judges would be able to increase the case disposal rate.
The judges are very young, honest, energetic, and competent, and they know the latest laws very well, he said, adding that they would do well in discharging their judicial duties.
Contacted, Attorney General Mahbubey Alam said if the judges could address corruption in the judiciary and dispose of the cases speedily, they would be considered good.
"They have been appointed as new judges. This is not the time to evaluate them and make any comments about them."     
AM Mahbub Uddin Khokon, secretary of the Supreme Court Bar Association (SCBA), expressed disappointment at the appointment of the new HC judges, saying that the government recruited them without formulating any law and following the SC guidelines.
The government is supposed to formulate a law for appointing the HC judges, he said.
Replying to a query, Khokon, also a joint secretary general of the BNP, said the SCBA was yet to decide whether they would accord felicitations to the new HC judges.
SCBA President AM Aminuddin said there was no violation of the constitution and the law in appointing the HC judges.
There is no specific directive in the SC and HC verdicts about the HC judge appointment, he said.
Aminuddin, also a pro-Awami League lawyer, said the SCBA would accord felicitations to the new HC judges.     
SC Registrar General Md Zakir Hossain, who is one of the nine HC judges, told this correspondent that Chief Justice Syed Mahmud Hossain would administer their oath taking this morning. 
The nine are district and sessions judges Muhammad Mahbub-Ul-Islam, Shahed Nuruddin, SC Registrar General Md Zakir Hossain, Judge Md Akhtaruzzaman of Special Judge Court-5 of Dhaka, advocate Md Mahmud Hasan Talukder, advocate Kazi Ebadat Hossain, deputy attorney generals KM Zahid Sarwar, AKM Zahirul Haque, and Kazi Zinat Hoque.