More talks needed over transfer of NID services to Home
Says chief election commissioner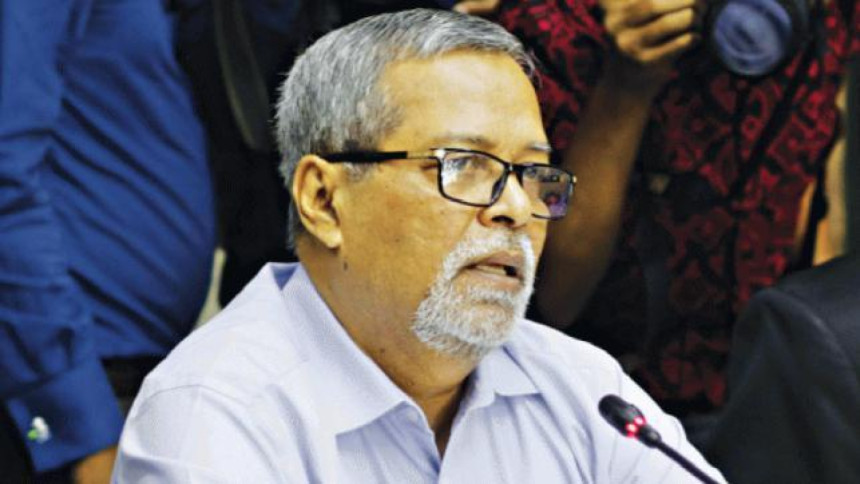 Chief Election Commissioner KM Nurul Huda yesterday said that more discussions will be needed regarding the shifting of services relating to National Identity (NID) cards from the Election Commission to the Ministry of Home Affairs.
While talking with journalists after the inauguration of a medical camp at the Electoral Training Institute, Nurul Huda said that if the NID services were shifted from the EC to the home ministry, they would face some problems.
He, however, did not mention the nature of the problems.
Nurul Huda said that they want NID services to remain with EC. It is not final that the government has taken the NID activities.
"It is important that we sit with them [the government]", he said.
Nurul Huda said, "They have informed us that they want to take the NID services. We will need to have talks with them. We will present our reasons at the meeting. It is a matter of government what decision they will take after the dialogue".
NID services were a result of much hard work. Several thousand dedicated employees have created it in the last 12 years, they are also professionals. EC is proud of its NID activities, he added.
"It is not possible to prepare several thousands of employees in a year. They are giving a reason that NID activities should be under government but we want to say that we are not part of the government but we can give necessary services to government," Nurul Huda said.
The Prime Minister's Office in late May instructed the Cabinet Division to take necessary steps to move NID-related services to the Security Services Division under the home ministry.
KM Nurul Huda and Election Commissioner Mahbub Talukdar earlier have expressed concern regarding the matter.
Bangladesh Election Commission Officers Association and Bangladesh Election Commission Secretariat and Field Level Officers-Employees Unity Council also expressed worry over this.
The moving of NID services to the home ministry was contrary to the constitution, eminent citizens said in June.
They said such a move might create scope for misuse of citizens' personal information. And it might also allow policing to harass people and get involved in corruption.