Migration Governance: Dhaka lays importance on geopolitics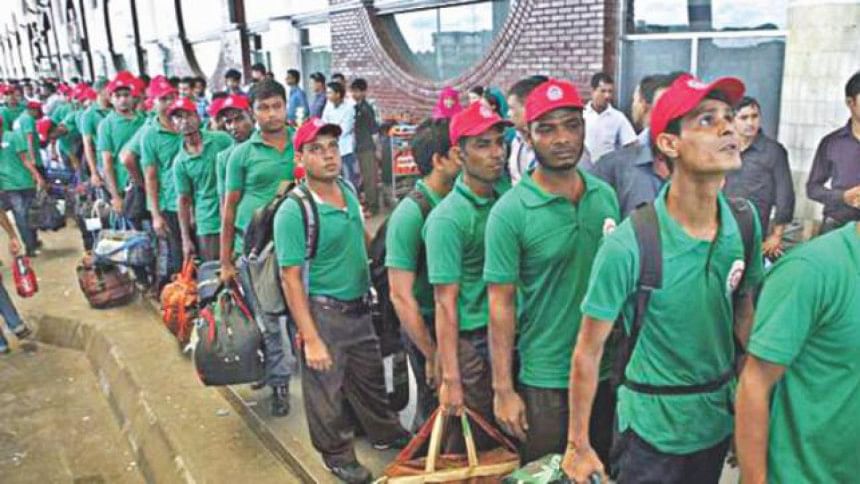 Bangladesh has underscored the importance of geopolitics to improve global migration governance in the context of the Rohingya humanitarian crisis.
Speaking as a panelist at the "High-level Debate on International Migration and Development", Foreign Secretary Md Shahidul Haque on Wednesday shared Bangladesh's National Migration Framework with the audience.
María Fernanda Espinosa Garcés, president of the 73rd UN General Assembly, convened the meeting as part of Migration Week at the UN headquarters in New York yesterday, said a press release of the Bangladesh permanent mission to the UN.
Prior to participating in the event, Shahidul moderated a high-level briefing session, organised by the co-chairs of the Friends of Migration.
He informed the audience about the usefulness of Bangladesh's National Migration Framework in solving complex issues such as mixed migration, human trafficking, and irregular migration through a comprehensive approach.
His idea of dealing human mobility comprehensively under such a framework received sincere appreciation from the IOM director general, Ireland's permanent representative to the UN and many others.
Meanwhile, the Bangladesh foreign secretary held a meeting with UNGA President María on the sidelines of the UN Migration Week.
María lauded Prime Minister Sheikh Hasina's proactive leadership on issues pertaining to climate change, culture of peace and Rohingya humanitarian crisis.
She also praised Bangladesh's responsible role as the chair of the "Platform on Disaster Displacement" in protecting the safety, dignity and rights of the people displaced as a result of climate change.
Shahidul invited María to attend a multi-stakeholder conference on migration, to be held in Cox's Bazar in May.
The UNGA president lauded Bangladesh for attaching high importance to multilateralism and acknowledged its constructive engagement in various UN discourses.
The foreign secretary also took part in a day-long event titled "Expert symposium on international migration and development", organised by the UN Department of Economic and Social Affairs.
He announced that a multi-stakeholder event on migration would be hosted by the Bangladesh government in Cox's Bazar in May and all the stakeholders would work actively to combat the challenges of implementing both the Global Compact on Migration and Global Compact on Refugees.