Migrants Returning: Bangladesh sees a huge surge in last three weeks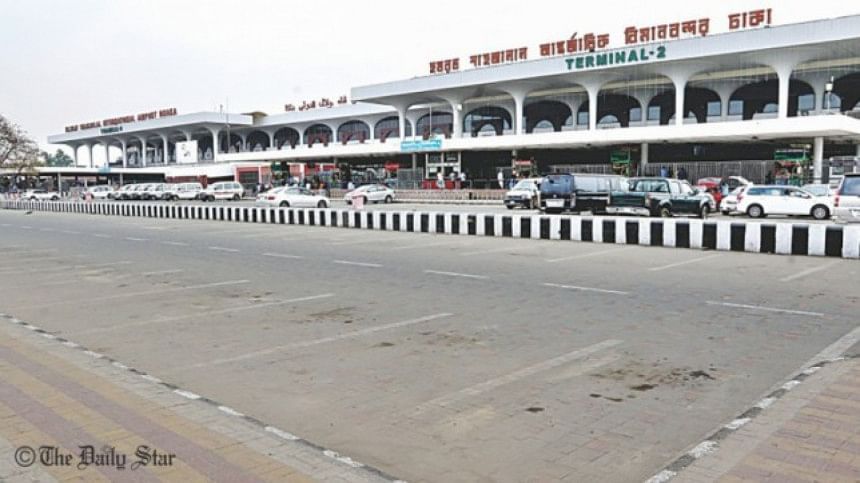 The number of Bangladeshi migrants returning to the country has increased sharply in the last three weeks compared to the previous weeks of the pandemic.
After August 22, as many as 49,166 workers flew back home from different countries. Since April, a total of 1,27,209 migrants, including 11,703 women, came back from 28 countries, mostly the Middle Eastern ones, according to the latest data of the expatriates' welfare ministry, mentioned in a report.
The number of migrants who returned amid the pandemic this year is almost double the number for the entire year last year. Besides, many returned before the pandemic and got stuck because of the suspension in air communication.
Citing data from the Prabashi Kalyan Desk set up at the airport in Dhaka, Brac in January this year said 64,638 migrant workers came in 2019.
The ministry report, prepared based on information from the Prabashi Kalyan Desk, said 78,043 migrants arrived between April 1 and August 22 this year.
It also said most of the Bangladeshis either failed to get a job or their employers sent them back as there was no job prospect amid the pandemic. Many of those sent back were assured that they would be rehired once the situation turned normal.
Also, workers came back after obtaining "out-pass" after serving jail terms for various offenses, and following the expiry of their work permits.
The report said of those who returned since April, 99,939 had valid passports, and 27,270 came back with the "out-pass".
It said the highest 36,533 workers flew from the United Arab Emirates, followed by 30,531 from Saudi Arabia and 10,575 from Qatar.
Also, 9,361 workers returned from the Maldives, 8,626 from Kuwait, 8,609 from Oman, 5,249 from Iraq, and 5,000 from Malaysia.
At present, 13 airlines, including Biman Bangladesh Airlines and US-Bangla Airlines, are carrying passengers to Dhaka in 46 direct flights every week from destinations like the UAE, Qatar, Sri Lanka, Malaysia, Maldives and Turkey every week, said an official at the Hazrat Shahjalal International Airport in Dhaka.
The Prabashi Kalyan Desk was set up at the airport under the expatriates' welfare ministry to help both departing and arriving migrant workers regarding immigration.
There are more than one crore Bangladeshi workers in 160 countries, according to government officials.
The majority of them are employed as low-paid workers in the Middle East countries, including Saudi Arabia, the UAE, Oman, Kuwait, Bahrain, Qatar, Jordan, and Lebanon, and also in Southeast Asian countries such as Malaysia and Singapore.
Migrant workers sent home more than $18 billion in fiscal 2019-2020, shows Bangladesh Bank data. The remittance they send is one of the main pillars of the country's economy.
Following the coronavirus outbreak, thousands of Bangladeshi migrant workers faced economic hardship after losing jobs in the host countries.
On Wednesday, Expatriates' Welfare Minister Imran Ahmad told parliament that assistance of Tk 13 crore was provided to Bangladeshi workers abroad to deal with the crisis.
Besides, initiatives have been taken to bring the workers back to the country and for their reintegration after return, the minister added.
He, however, said the number of Bangladeshi migrant workers returning from abroad due to the pandemic was "not alarming".
In a statement, Imran Ahmad said, "A small number of our workers, who were in deportation centres due to the coronavirus pandemic, have returned as different countries have deported irregular workers."
Asked, Expatriates' Welfare Ministry Secretary Ahmed Munirus Saleheen yesterday said they were aware that many Bangladesh returned in the past few months.
"It happened to many Bangladeshi workers too. Instead of getting worried about the number, we have taken various initiatives to help and reintegrate them socially and financially."
"Our reintegration programmes include providing soft investment loans, training and facilitating their re-employment at home and abroad," he added.
The ministry has created a Tk 200-crore fund for handing soft loans to returnees and the family members of those who died from Covid-19 abroad, for their economic reintegration.
Also, the government announced a separate loan package of Tk 500 crore for the expatriates who lost jobs amid the pandemic.
Earlier in May, International Organisation for Migration (IOM) Chief of Mission in Bangladesh Giorgi Gigauri said hundreds of thousands of migrants were expected to return to Bangladesh once countries relaxed restrictions and airlines resumed flights.
"For many of these migrants, it isn't a happy homecoming as they have lost their source of income and due to the global recession it is unlikely that they will be able to return to work abroad until the global labour market recovers from the impacts of the Covid-19 pandemic," Giorgi said in a statement.