Martyred Intellectuals: Govt finalises definition
First list to be announced on March 25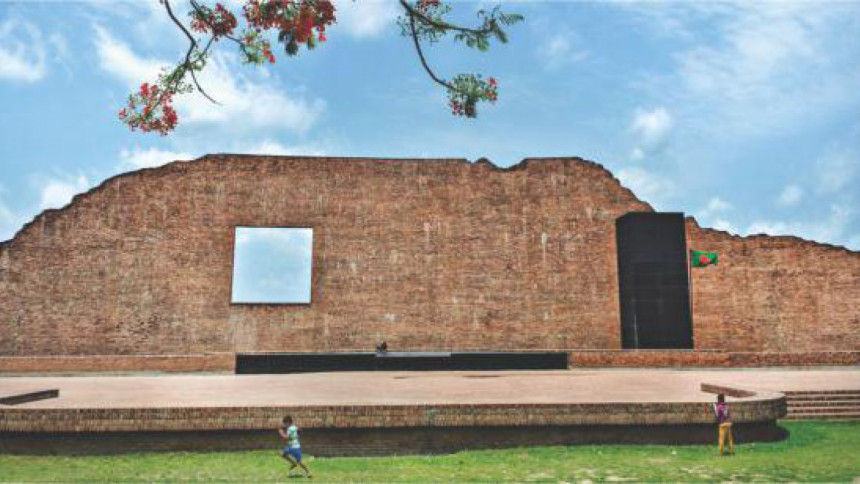 Intellectuals who lost their lives at the hands of Pakistani army and their collaborators in the Liberation War will be defined as martyred intellectuals, according to a committee formed by the government.
The government would announce a partial list of around 500 martyred intellectuals on March 25 and subsequently publish the names through a gazette notification, said member secretary of the committee Rathindra Nath Datta, deputy secretary at the Ministry of Liberation War Affairs.
Litterateurs, philosophers, scientists, artists, teachers, researchers, journalists, lawyers, physicians, engineers, architects, sculptors, government and non-government employees, politicians, social workers, cultural activists, musicians, and people involved in filmmaking, theatre and arts, who were killed by the Pakistani forces or went missing between March 25, 1971, and January 31, 1972, would be defined as martyred intellectuals, said one of the members of the committee Chowdhury Shahid Kader, associate professor of history at Jagannath University.
The Mirpur area of Dhaka was freed from pro-Pakistan Biharis on January 31, 1972, said Shahriar Kabir, President of Ekattorer Ghatak Dalal Nirmul Committee.
While making the list, the committee would review each person's intellectual contribution in the emergence of Bangladesh, he added.
A sub-committee was formed to review the names of 1,222 people the ministry has, he said.
The names of the martyred intellectuals were found in Bangla Academy's Shaheed Buddhijibi Koshgrantha, a 1972 publication of the government called "Bangladesh", Banglapedia, and postal stamps.
The intellectuals were the country's leading intelligentsia and the guiding light. They were instrumental in organising the mass movements against the repressive Pakistani rulers and contributed to the 1971 Liberation War.
From the night of March 25, 1971, the intellectuals were being targeted by the Pakistan army. University, college and school teachers, filmmakers, physicians, poets, writers, journalists and other eminent personalities were abducted, tortured, and killed by the army.
Faced with impending defeat, the Pakistan army, aided by their local collaborators, brutally killed them to cripple the nation intellectually. Premeditated killings of the intellectuals reached its peak on December 14, two days before the Victory Day.
The nation still lacks a comprehensive and final list of the martyred intellectuals.