Make a list of Ichhamati grabbers, polluters
HC asks govt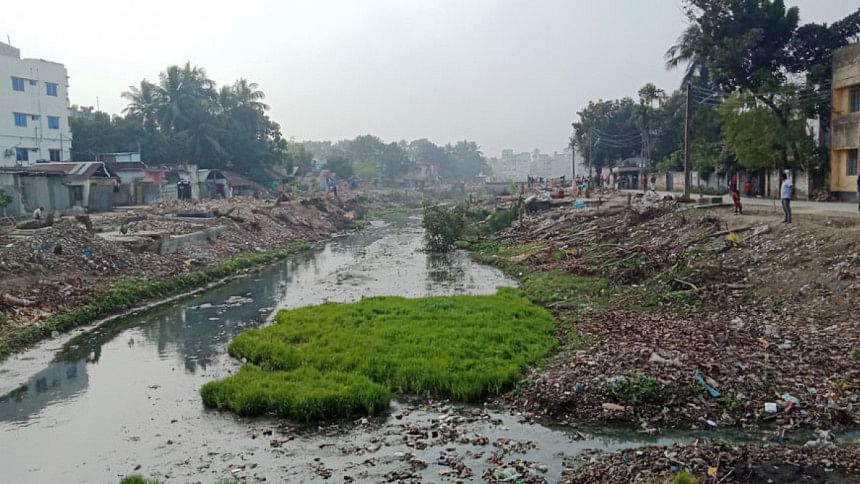 The High Court (HC) yesterday issued a rule asking authorities concerned of the government to prepare a list of encroachers and polluters of the Ichhamati river in Pabna and to submit it before the court in 90 days.
The court also issued a rule asking the authorities to explain in four weeks why they should not be directed to declare the 84-kilometre long river an ecologically critical area.
In the rule, the authorities have also been asked to show why they should not be directed to free the river from all encroachment and pollution by demarcating its boundary as per the Cadastral Survey report, remove all harmful structures from around river and restrain polluters.
The HC bench of Justice M Enayetur Rahim and Justice Md Mostafizur Rahman came up with the order and rule following a writ petition filed by Bangladesh Environmental Lawyers Association (Bela) on January 5 seeking necessary orders on the government to save the river.
Writ petitioners' lawyer Sayeed Ahmed Kabir told The Daily Star that a group of "influential people" have reportedly encroached the land of the river and are running businesses by constructing harmful structures there. Therefore, the flow of the river has stopped and the area has become polluted.
Earlier in 2003, the Water Development Board had prepared a list of 285 polluters and encroachers of the Ichhamati.
The authorities concerned have not been taking effective measures against the polluters and encroachers, Kabir said citing writ the petition.
Advocate Minhazul Haque Chowdhury appeared for the petitioner.