Rakhine land grabbed in Barguna
Agricultural land taken from 20 for building power plant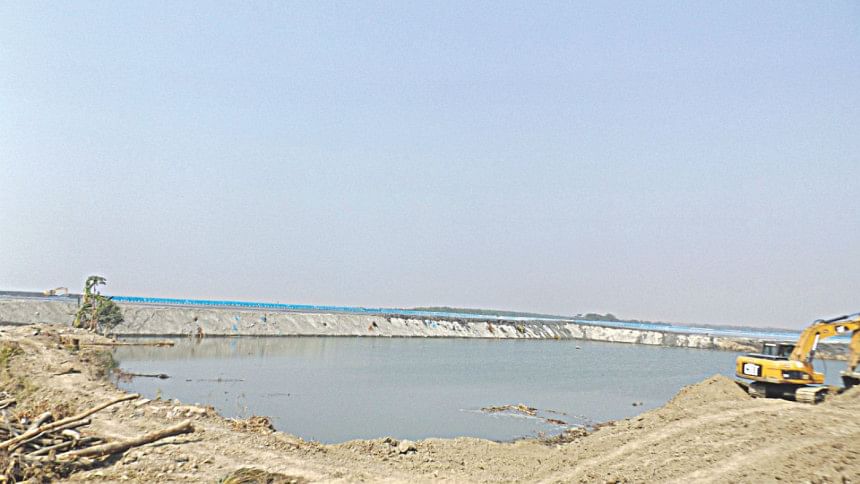 Around 70 acres of agricultural land of some 20 Rakhine people have allegedly been grabbed by a private company for setting up a coal-fired power plant in Barguna's Taltali upazila.
The landowners said their complaints with the district administration were in vain.
The allegations came at a press conference at Barguna Press Club on February 1.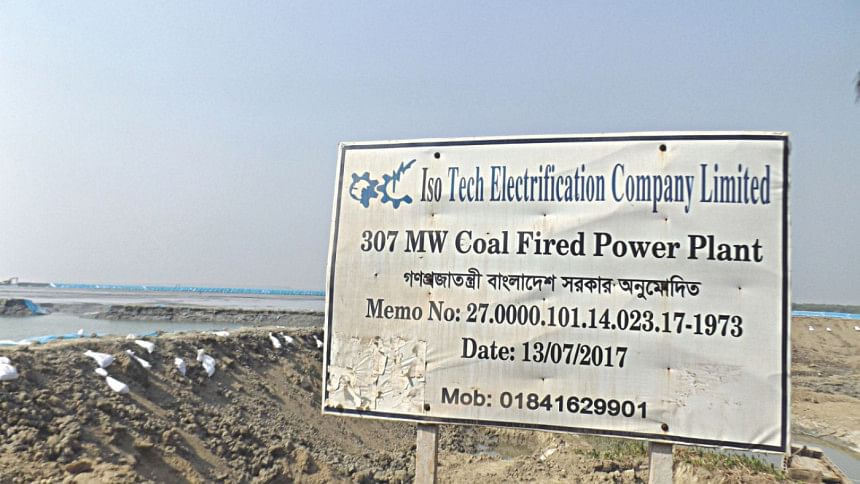 Speaking at the programme, Mryla Ang Mog of Pawapara village said, "I have around 7.5 acres of land near the Chhoto Nishanbaria Mouja. But they [people from the power plant] have grabbed it all and dug the ground without my permission."
His land's khatian (land record) number is 274 and dag (plot) numbers are 502 and 503.
He also said he submitted a written complaint to the Barguna deputy commissioner, but no action was taken yet.
Montaja Mog of Ankujana Para in the same upazila alleged that the power plant company occupied his 5.6 acres.
"They even didn't discuss the matter with me," he said, adding that his land record number was 276 and plot numbers were 503 and 3,442.
About 10 Rakhine landowners were present at the press conference.
Talking to The Daily Star, Chotobogi Union Parishad Chairman Toufiquzzaman Tanu said the power plant authorities grabbed about 100 acres of private land.
He said the company filled up the land with sand and began the construction work.
"We raised our voice in different platforms over the matter, but no steps have been taken yet," added Tanu, also the general secretary of Taltali Awami League.
Visiting the proposed project site of the 307-megawatt Iso Tech Power Plant in the first week of February, this correspondent found that land development work, which had begun in July last year, was going on.
Asked about the allegations, Project Supervisor Mohammad Murad declined to comment and gave The Daily Star the phone number of the company MD, Moinul Alam.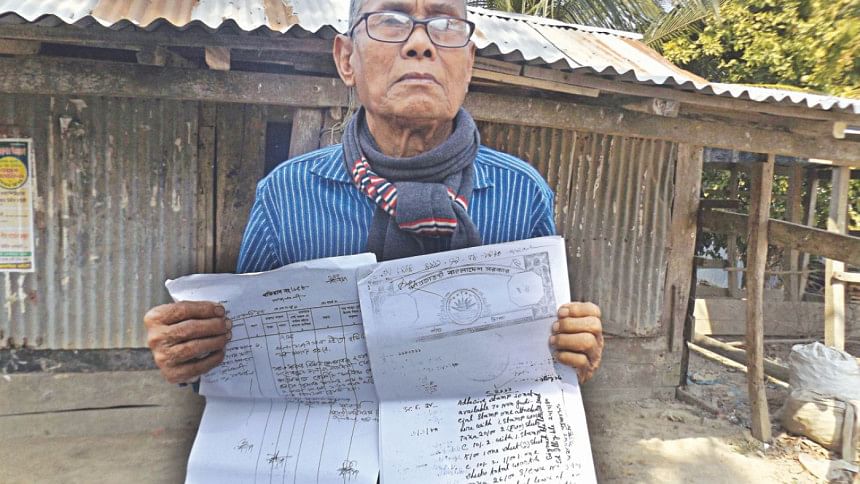 As this correspondent called the number in early February and introduced himself as a journalist, a person hung up the phone.
Despite making repeated attempts yesterday, this newspaper could not reach Moinul for comments as he did not pick up the phone.
Taltali UNO Deepayan Das Shuvo said he did not receive any compliant over the issue.
Barguna Deputy Commissioner Kabir Mahmud yesterday said he also didn't receive any complaint on land-grabbing.
"If any private land is grabbed, the victims can go to the court and complain."
The DC said he would take necessary actions if any victim filed a specific complaint.