Labour-Receiving Countries: Govt ready to negotiate low-cost hiring
Says expatriates' welfare minister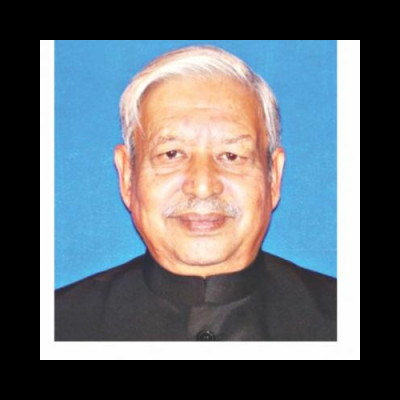 Expatriates Welfare Minister Imran Ahmad yesterday said he was ready to negotiate different issues with labour receiving countries to send abroad as many workers as possible at low cost.
"But I will not go down this road if I find that my country and workers are being affected," he said.
The minister was responding to a question from a reporter on reopening of Malaysia's labour market for Bangladeshi workers during a press conference at his ministry.
The press conference was organised marking the International Migrants Day.
Malaysia suspended hiring Bangladeshi workers in September, 2018 after allegations about high recruitment costs and syndication surfaced.
The two countries held meetings on multiple occasions since then. However, the market is yet to be opened for Bangladeshi workers.
Bangladesh already discussed reopening of the market with Malaysia at a meeting this year after the new government assumed office in the Southeast Asian country, the minister said.
Malaysia will set a date for holding the next meeting of the Joint Working Group, Imran said. "Hopefully, we will be able to clear the sticking points [at that meeting]."
About observing the International Migrants Day, the minister said the government would organise its main programme marking the occasion on January 6 next. Prime Minister Sheikh Hasina will attend the programme virtually as chief guest.
This year has been different than previous years considering the novel coronavirus pandemic, said Imran, adding that many migrant workers, especially those stranded after coming home from Saudi Arabia on vacation, have returned to their workplaces.
He said although there was an apprehension that about 10 lakh migrant workers might return home amid the pandemic, about 3.26 lakh have returned so far according to ministry data.
The minister said migrant workers have sent home $10.9 billion in remittance in the first five months of the current fiscal year, up by over $3 billion from the amount sent during the same period of the last fiscal year.
Imran said the government was ready to allocate more money to support migrant workers affected by Covid-19 in addition to its already declared Tk 700 crore loan schemes.
He called upon the media to report on migrant workers' issues covering all aspects.
The minister said workers have already started flying to Saudi Arabia and United Arab Emirates for jobs. Besides, Jordan will recruit about 12,000 new workers from Bangladesh next year.
The expatriates' welfare ministry is working to set up new technical training centres across the country to facilitate training of workers, he added.
Responding to a query, Ahmed Munirus Saleheen, secretary of the ministry, said the government has decided in principle to bring home in phases undocumented workers who remain stranded in Lebanon.
He said there was no pressure on Bangladesh from any labour recruiting country to take back workers.
The secretary said Probashi Kallyan Bank has so far disbursed about Tk 18 crore to 443 returnee workers as loan under the two schemes of Tk 200 crore and Tk 500 crore.