Khaleda's 'Birthday': China embassy says sorry for sending gifts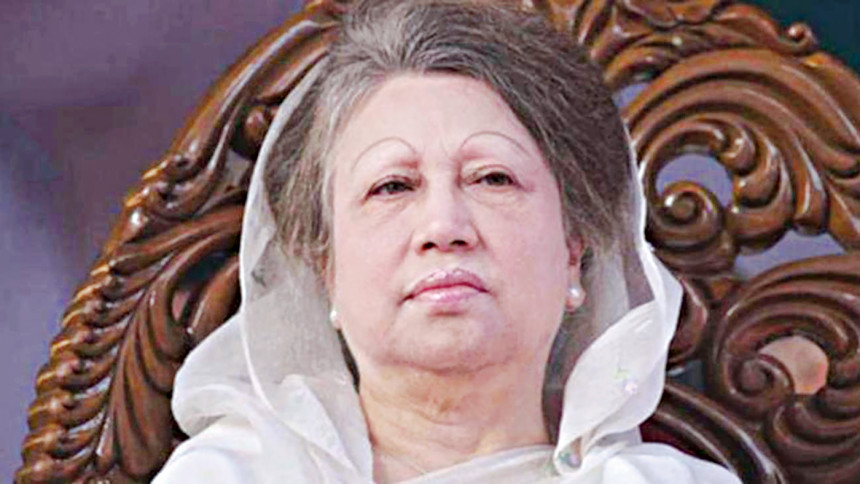 The Chinese embassy in Dhaka has regretted sending gifts to BNP Chairperson Khaleda Zia on August 15, a controversial birthday of the former prime minister.
"The Chinese embassy sent a letter to the Ministry of Foreign Affairs late last week, saying sorry for sending gifts to the BNP leader," a foreign ministry source told The Daily Star yesterday.
The source did not want to make any official comment.
August 15 is the National Mourning Day that marks the brutal assassination of the Father of the Nation Bangabandhu Sheikh Mujibur Rahman and most of his family members in his Dhanmondi home in 1975.
BNP chairperson Khaleda Zia celebrates the day as her birthday, but it has been a matter of political controversy.
The Awami League says it is her fake birthday but is celebrated in a sign of disrespect to the Mourning Day.
Following media reports that Chinese embassy sent gifts to Khaleda, Foreign Minister AK Abdul Momen, in response to media query, said it was "unfortunate" and that he was sad about it.
However, the foreign ministry has not sought any explanation from the Chinese embassy in this regard.
The source said the Chinese embassy on its own wrote to the foreign ministry, saying sorry. The embassy also said that sending the gift to Khaleda was a mistake and not based on proper research, the source said.