'Joy Bangla' a national slogan
Declares HC, asks govt to ensure its use at state events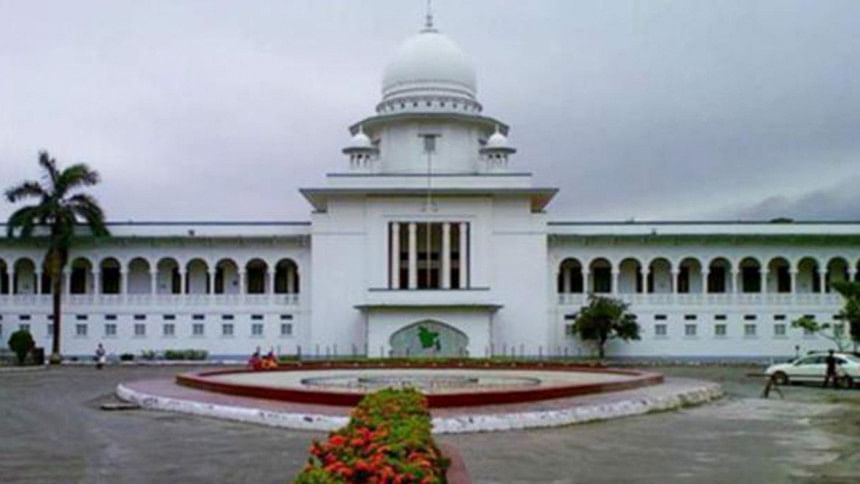 Declaring "Joy Bangla" as the country's national slogan, the High Court yesterday directed the government to take necessary steps so that the slogan is used at all state functions and academic institutions' assemblies.
The authorities concerned have been asked to take measures so that constitutional post holders and high-ranking state officials utter "Joy Bangla" after their speeches on national days, and teachers and students do the same at the end of their assemblies.
Delivering the verdict on a writ petition filed in 2017, the HC ordered the authorities concerned to submit a report on the progress of complying with the directives to this court through the Supreme Court's registrar general office within three months.
It said "Joy Bangla" is the slogan of independence and national unity.
"Joy Bangla was the favourite slogan of Father of the Nation Bangabandhu Sheikh Mujibur Rahman," the HC said, adding that Bangabandhu had uttered "Joy Bangla" in his fiery March 7 speech in 1971 which has been included in the constitution.
In the judgment, the court mentioned that the cabinet and the law secretaries in their affidavits have supported the rule over declaring "Joy Bangla" as the national slogan.
The bench of Justice FRM Nazmul Ahasan and Justice KM Kamrul Kader delivered the verdict after SC lawyer Bashir Ahmed filed a writ petition seeking necessary order in this regard.
Following the petition, another HC bench on December 4, 2017, issued the rule asking the government to explain as to why "Joy Bangla" should not be declared the national slogan.
In the petition, the lawyer mentioned that "Joy Bangla" was the slogan of freedom fighters and people of Bangladesh during the Liberation War.
"Joy Bangla was the slogan of our independence and the national unity, and therefore, it should remain as the national slogan -- a symbol of national spirit and patriotism," he said in the petition.
During the hearing of the rule, the HC bench led by Justice Nazmul earlier ruled that "Joy Bangla" slogan must be used at the beginning and end of all state programmes, including Victory Day and Independence Day.
Attorney General Mahbubey Alam and Deputy Attorney General Abdullah-Al-Mahmud Bashar supported the petition and told the court that Bangabandhu Sheikh Mujibur Rahman had finished his historic March 7 speech with "Joy Bangla", which is now a part of the constitution.
Bashir represented himself at the hearing.