Human Trafficking: MP Shahid imprisoned for 21 days in Kuwait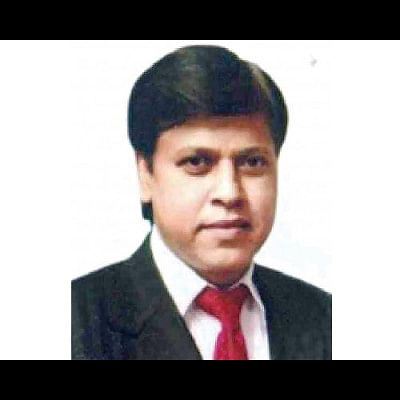 The attorney general of Kuwait has decided to keep Bangladeshi lawmaker Mohammad Shahid Islam, accused of money laundering, human trafficking, visa trading and bribery, incarcerated for 21 days, reports the Arab Times.
It said the public prosecutor decided to continue the imprisonment of the remaining accused and to release the owner of a company on bail of 2,000 dinars.
Earlier, Kuwait public prosecution approached the Central Bank of Kuwait to freeze the bank accounts of Shahid and his company Marafie Kuwaitia.
Informed sources had stated that the financial balance of the company amounts to about 5 million dinars, including 3 million as company's capital.
On June 6, the Criminal Investigation Department of Kuwait "detained" Shahid, lawmaker from Laxmipur-2 and also the managing director and CEO of the company in Kuwait.
The MP, also known as Kazi Papul, and a Kuwaiti citizen co-own the large recruitment company Marafie Kuwaitia.
He was accused of charging each foreign worker, mostly from Bangladesh, up to 3,000 dinars in exchange for going to the Gulf country.
The workers also paid huge sums to the company for renewing their residency every year.
In response to a complaint filed on February 16, Bangladesh's Anti-Corruption Commission opened an enquiry into the allegation that Shahid amassed Tk 1,400 crore by trafficking people to Kuwait and laundered the money to different countries.
Also in February, Kuwaiti media reported that three Bangladeshis were operating a human trafficking racket in the Middle Eastern country.
On February 12, a report of the Arab Times said one of the three was a "member of parliament in Bangladesh".
According to the report, the trio "occupied sensitive positions" in three major companies that sent over 20,000 Bangladeshi workers to Kuwait in exchange for an amount believed to be more than Tk 1,391.6 crore.