Gas Price Hike: Textiles, ceramics may suffer a blow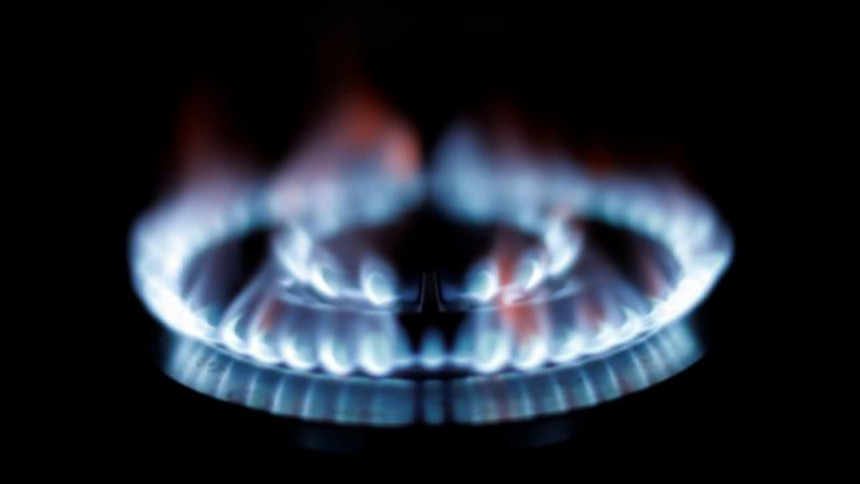 The latest gas price hike may not push up the electricity price at the moment, but the move will hit some industrial sectors, including textile spinning and ceramics, as their production cost will rise significantly, industry insiders said.
A rise in transportation cost due to hike in CNG price, though only by 7.5 percent, may also increase the prices of commodities. Eating out at hotels and restaurants may also become costlier because of a nearly 35 percent hike in gas prices for commercial use.
Irfan Uddin, general secretary of Bangladesh Ceramic Manufacturers and Exporters Association, said their production cost would rise by 4.54 percent on average due to the increase in gas price. "But we won't be able to pass the increased cost on to our buyers for at least next six months."
Ceramics is predominantly a gas-run industry and one-tenth of its total production cost is spent on gas bills, said Irfan, also the managing director of Farr Ceramics Ltd, an export-oriented business.
"We set prices for our products at the beginning of the year. We cannot change the price in the middle of the year, no matter what happens," he told The Daily Star yesterday.
Prices of both gas and electricity impact different manufacturing industries as they directly affect the production costs of factories and their competitiveness. In addition to low labour costs, Bangladeshi manufacturers' energy costs were competitive compared to some other countries such as China and India.
The latest hike in gas price may dent that competitiveness, said businesses expressing concern.
The energy regulatory authority on Sunday hiked tariff for gas uses by different sectors and households. This time the prices for captive power, used by factories and industries, have been increased by 43.97 percent and 37.89 percent respectively. The increase was 34.98 percent for commercial users (commercial buildings, offices and restaurants).
The per unit cost of gas for captive power has been set at Tk 13.85 and Tk 10.70 for industrial uses. Commercial users will have to pay Tk 23 for each unit of gas after the hike.
Under the new tariff structure, households using a single burner will have to pay Tk 925 instead of Tk 750 a month. Those using a double burner will pay Tk 975, up from Tk 800.
IMPACT ON DIFFERENT SECTORS
The latest spell of gas price hike will have a negative impact on the spinning and textiles sectors because of the rise in production cost, said Mohammad Ali Khokon, president of Bangladesh Textile Mills Association (BTMA).
Millers would have to spend Tk 7 as gas bill for producing each kg of yarn, he said, adding that the cost would increase to 10 percent from 7 percent of the production cost.
Although the gas price has gone up, the buyers are not ready to pay high prices for yarn, Khokon said.
According to millers, many sectors, especially the primary textile sector, were facing different challenges due to rising production costs.
The BTMA leader said the textile millers and spinners would have to go through a difficult time due to the latest hike in gas price.
Similarly, the gas price hike will impact the dyeing industry as it consumes gas. The dyeing cost of production for 1 kg of fabrics will go up to 8 percent from 5 percent, he said.
The gas price hike will affect the industry in two ways -- the investors will feel discouraged from fresh investment and the millers will face difficulty in maintaining their inventory of unsold yarn, Khokon said.
"We have been running our primary textile sector at a very low profitability rate over the last few years mainly due to invasion of cheap Chinese and Indian yarn into the local market," said A Matin Chowdhury, managing director of Malek Spinning Mills.
He said if the local millers cannot sell their yarn at competitive prices, the foreign buyers would shift their focus to other countries like China, India and Pakistan.
These three countries also have the benefit of currency devaluation against the US dollar, said Matin.
Readymade garments, which accounts for about 80 percent of the country's total exports, use less gas than the textile mills. Yet, the exporters are concerned as they are already under strain, industry insiders said.
Rubana Huq, president of Bangladesh Garment Manufacturers and Exporters Association, said gas bill would take up around 1.5 percent of their manufacturing cost.
"So, a 38 percent increase in gas price means almost 1 percent rise in the production cost. This may not sound much in terms of percentage, but it will be another blow to an industry struggling for every penny," she said.
Household consumers, especially members from the low-income group, said they would also be under pressure.
"I will have to spend nearly 8 percent of my income for paying the monthly gas bill. It is too much for people like me," said Elahi Munshi, a low level employee at a factory.
A resident of the capital's Jurain area, he breathed a sigh of relief knowing that the price of electricity would not go up now because of the government's policy to use more gas for power production instead of diesel and furnace oil so that the consumers do not feel the pinch of the gas price hike.
Bangladesh Energy Regulatory Commission has increased the gas price for power plants by nearly 41 percent to Tk 4.45 a unit.