Flights from Bangladesh: Another foreign airline bows out
Singapore-based Scoot to operate last flight from Dhaka on April 29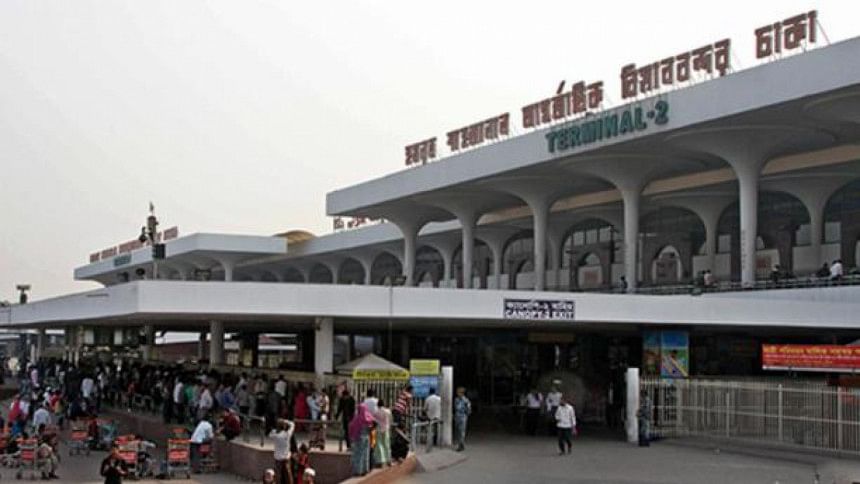 Yet another foreign airline is going to shut its operation in Bangladesh.
The Singapore-based budget airline Scoot is scheduled to operate its last flight on Dhaka-Singapore route from Hazrat Shahjalal International Airport on April 29, said a top official of Novo Air, general sales agent of Scoot in Bangladesh.
He said the airline authorities took the decision as they had been finding it difficult to compete in the route.  
In 2018, UAE-based Fly Dubai and Etihad Airways stopped their operations in Bangladesh.
Earlier on different occasions, Oman Air, British Airways, Korean Air, RAK Airways, Air Indian Express, Bangkok Airways, Sri Lanka-based Mihin Lanka, Bahrain-based Gulf Airways and Netherland-based KLM stopped their activities in Bangladesh on various grounds, including commercial non-viability.
Aviation experts said such a frequent pull-out of foreign airlines will have an adverse impact on the country's aviation industry.
"Dhaka Airport could be a wonderful aviation hub in the region and a connector between the East and West. But the authorities concerned put little effort into making it happen," Dr Abdul Momen, former managing director and chief executive officer of Biman Bangladesh Airlines, told this newspaper.
He pointed that Singapore and Malaysia do not impose any charge on the new airlines in the first year of their operation in a bid to attract more foreign airlines.
On the flipside, Bangladesh does not offer anything to attract the foreign airlines. Instead, Dhaka is a bad destination for foreign airlines as they need to spend more money due to the high price of fuel in Bangladesh, added Dr Momen.
He said foreign airlines face various troubles while operating their flights in Dhaka, mostly due to the shortage of boarding bridges and prolonged time period required for luggage handling.
Momen also said local air operators can utilise the vacuum as an opportunity to flourish themselves.
Asked Kamrul Islam, general manager at the US-Bangla Airlines, said different foreign airlines have different reasons for quitting their operations in Dhaka.
"Many of those abandoned their operation as part of their marketing strategy and some pulled out having failed to compete in the growing market," he said.
Kamrul, who has been working in the aviation sector for two decades, said flight operation expenses to and from Dhaka became costly due to the high charge on landing, parking, route navigation, airport security and high price of jet fuel.
National flag carrier Biman Bangladesh Airlines, local private airlines US-Bangla Airlines, Regent Airways and two foreign air operators Singapore Airlines and Scoot have been operating direct flight on Dhaka to Singapore route.
Dhaka-Singapore route has been seeing more passengers in recent years due to an increased volume of export and import between the two countries.