Digital Security Act: Journo held over reports on AL MP in Habignaj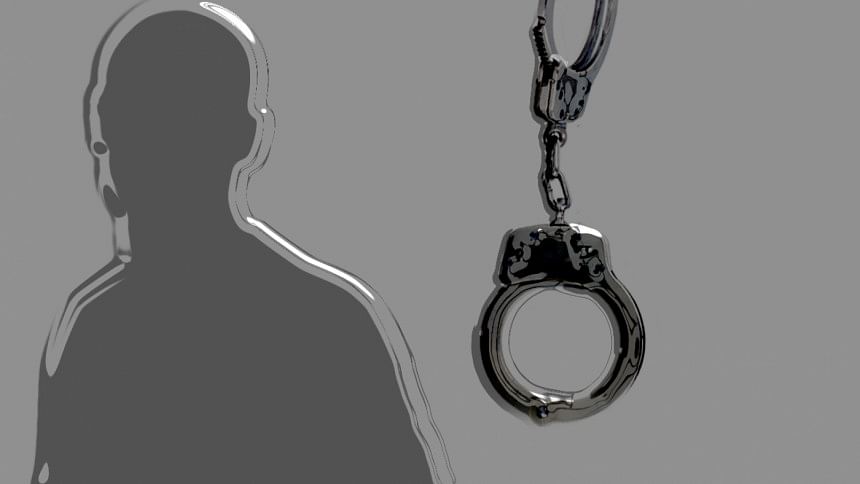 Police have arrested Sushanta Dasgupta, editor and publisher of local newspaper Dainik Amar Habiganj, in a case filed under the Digital Security Act.
Sushanta also runs a platform called Amarmp.com that provides contact information about parliamentarians, and allows constituents to communicate with their representatives. The platform was developed with support from the government's ICT Division.
Rabiul Islam, assistant superintendent of Habiganj police, said the journalist was picked up from the office of his newspaper in Chirakandi area of Habiganj town on Thursday.
Sayeduzzaman Zahir, general secretary of Habiganj Press Club, lodged the case against Sushanta and three other journalists of the newspaper, said Masuk Ali, officer-in-charge of Habiganj Police Station.
Asked about the reason for filing the case, Sayeduzzaman said, "The lawmaker from Habiganj-3, Abu Zahir, is a respected person. He is also the district Awami League president and a lifetime member of Habiganj Press Club. Recently, Sushanta Dasgupta's newspaper ran several false reports on Abu Zahir."
"I felt that the reports directly affected the image of the press club also. That's why I filed the case," he told The Daily Star.
Lawmaker Abu Zahir said, "My public image has been compromised because of those false reports."
Meanwhile, a Habiganj court sent Sushanta to jail on Thursday after he was produced before it in connection with the case, said police.
[Our Moulvibazar correspondent contributed to this report.]