Digital Security Act: 3 journos sent to jail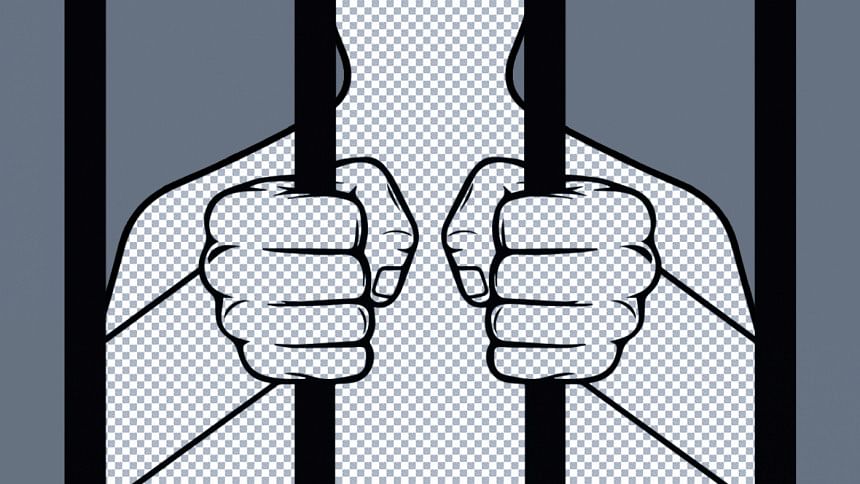 Three journalists were sent to jail by a Narsingdi court yesterday in a case filed under the Digital Security Act over quoting a police official without contacting him.
The journalists are Ramjan Ali Pramanik, 45, news editor of local daily Dainik Grameen Darpon, Shanto Banik, 35, a reporter of the newspaper, and Khandaker Shahin, 32, publisher and editor of web portal "Narsingdi Pratidin".
Jahangir Hossain, inspector of Special Branch of Narsingdi police, said the three were picked up from their houses on Friday morning.
Inspector Johirul Alam, in-charge of Ghorashal Police Outpost, filed the case with Palash Police Station on Thursday night.
According to the case statement, the online version of Dainik Grameen Darpon ran a report on Thursday under the headline "Youth beaten dead by police on charges of stealing" and Narsingdi Pratidin published a report headlined "Man dies in Ghorashal police custody; allegation made against police about beating him to death".
Both the reports quoted comments of Inspector Johirul, but no reporters from those outlets contacted him, said the case statement.
Speaking to The Daily Star, Johirul said, "Senior officers of the district police were angered by the publication of such a fabricated and baseless news with my comments. So, I filed the case against the three journalists under the Digital Security Act to protect my dignity."
Meanwhile, Mazharul Parvez Monti, general secretary of Narsingdi Press Club, yesterday condemned the arrest of the three journalists.