Chinese man held at border claims to be hotelier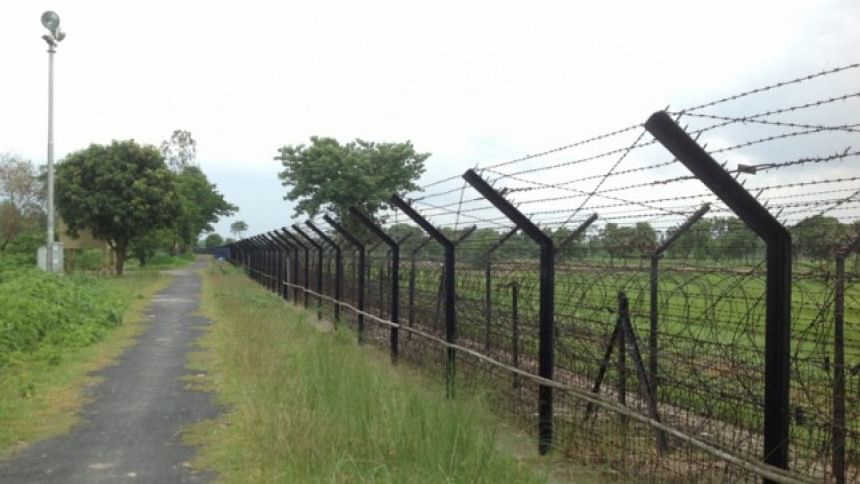 A 35-year-old Chinese national held by India's Border Security Force, near the border with Bangladesh in West Bengal's Malda district, for illegal entry on June 10, has claimed he runs a hotel in a posh locality of Gurugram -- a satellite city in Delhi -- along with an Indian partner, police sources said.
According to the interrogators of the Indian security agencies, the man, who identified himself as Han Junwe from China's Hubei province, said he and his Indian partner PP Kumar had taken a 10-year lease of a 100-room hotel named "Star Spring" from one Jaivir Lohia in October 2019, reports our New Delhi correspondent.
Han also claimed to have set up a company in partnership with Kumar in Hyderabad.
During interrogation at Kaliachawk outpost of BSF in Malda, Han revealed that he reached Dhaka on June 2 with a business visa and stayed here with a Chinese friend.
He further claimed that he went to Sona Masjid in Chapainawabganj on June 8 and stayed in a hotel. On June 10, he was caught by the BSF troops while entering India.
He said he entered India "by mistake", as there was no sign marked in the border.
Han added he had visited India four times in the past -- Hyderabad in 2010 and Delhi and Gurugram thrice after 2019.
He said some of his colleagues in the Gurugram hotel are from China and rest are Indian.
He also said that when he was in Hubei, one of his business partners -- Sun Jiang -- sent him the numbers of 10-15 Indian mobile phone SIMs after a few days, which were received by him and his wife. Sun was arrested by the Anti-Terrorism Squad of Uttar Pradesh police recently on a number of charges, including transporting Indian SIM cards to China.
Claiming his arrest to be a big achievement, BSF in a statement said that Han had so far taken around 1,300 Indian SIM cards illegally from India to China, hiding them in undergarments.
These SIM cards were allegedly used to commit financial fraud.
Han could not get an Indian visa due to the ATS case and, hence, decided to get a Bangladeshi business visa to enter India illegally from Bangladesh.
The Indian border force seized an Apple Laptop, two iPhones, one Bangladeshi SIM card, one Indian SIM card, two Chinese SIM cards, two pen drives, three batteries, two small torchlights, five money transaction devices, two debit cards, US dollars, Bangladeshi Taka as well as Indian currency from his possession.