Case Under DSA: Baul singer Rita Dewan granted ad interim bail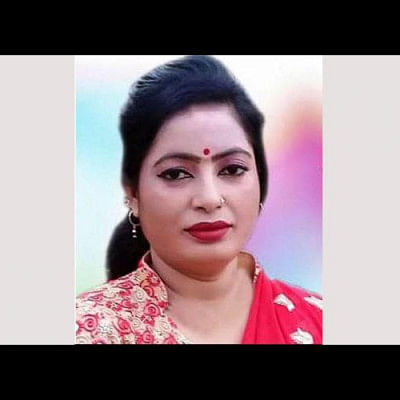 A Dhaka tribunal yesterday granted ad interim bail to Baul singer Rita Dewan in connection with a case filed for "hurting religious sentiment" under the Digital Security Act.
Dhaka Cyber Tribunal Judge Mohammad Ash Sams Joglul Hossain granted bail to Rita till January 27 after she was produced before the court, seeking bail in the case, Shamim Al Mamun, bench assistant of the tribunal, told The Daily Star.
The tribunal on December 2 last year issued arrest warrants against Rita, Shahjahan Kabir and Iqbal Hossain, accepting the probe report of the case. The report was filed by the Police Bureau of Investigation.
Shahjahan is now behind bars, while Iqbal is on the run, the prosecution said.
On February 2 last year, lawyer Imrul Hasan filed the case against Rita with the cyber tribunal. There were three other cases filed against Rita in Dhaka, Chattogram and Jhenidah, said Rita's lawyer Abdullah Al Noman.
The Jhenidah case was dismissed by the district court, but the Dhaka court accepted the case filed by Imrul and issued an arrest warrant on December 2.
A hearing for the other DSA case filed in Dhaka's Chief Metropolitan Magistrate Court will be held tomorrow, and the court will decide whether or not to accept the case, her lawyer said.
This means even though Rita received ad interim bail in one case yesterday, she will still need to get bail in two other cases.
The probe report details that Rita was doing a "Pala Gaan" session with fellow artiste Shah Alam Sarkar, where the topic being debated was "Living Beings versus The Greatest". The event was held on the night of December 10, 2019, at Shahjahan's house in Tangail's Kalihati upazila.
Shahjahan and Iqbal had uploaded Rita's songs to their YouTube channels, according to the case documents.
On February 1 last year, complainant Imrul was at home when he came across the video on social media.
"The complainant was extremely angry and hurt," said the PBI report. "And upon finding no way out, the complainant went to Kadamtali Police Station to file the case."
The complainant alleged that Rita was making "derogatory comments" about religion.
The PBI report "investigated the matter" and wrote in their report, "Upon investigating videos of Rita's songs, we have found evidence of the crime. The words she chose to debate this issue hurt the religious sentiment of the audience."
Following the filing of the lawsuit, Rita, along with her two daughters, had posted another video on social media apologising for "causing hurt".