Bangladesh thru' to semis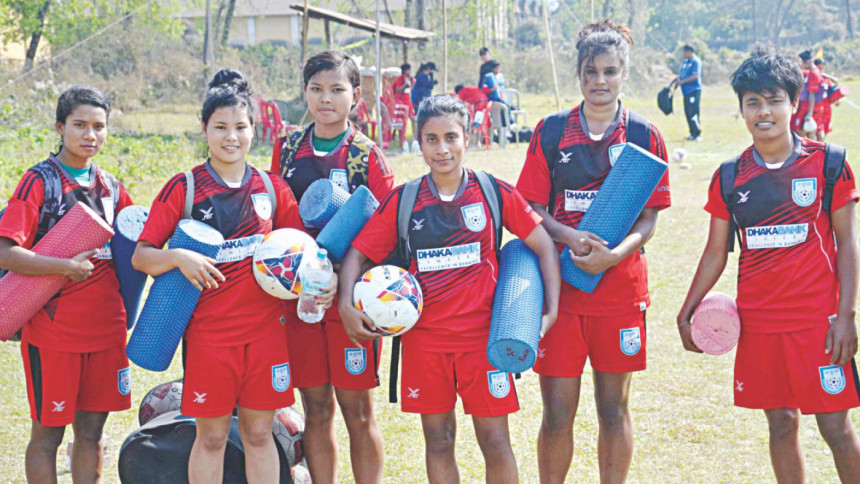 Bhutan showed signs of improvement but it was not enough to stop Bangladesh from notching a 2-0 victory in a SAFF Women's Championship encounter at the Sahid Rangsala in Biratnagar, Nepal yesterday.
With this win, the women in red and green not only continued their supremacy over Bhutan but also confirmed a spot in the semifinals.
Captain Sabina Khatun scored the second goal in their opening fixture of the tournament after deputy Misrat Jahan Moushumi broke Bhutan's well-organised defence one minute into the second half.
The margin of victory could have been much better had Bangladesh capitalised on some good chances. Now, Bangladesh will look to defeat Nepal in their last group match tomorrow to avoid a strong India side in the semifinal on March 20.