First year of Bangladesh Bangabandhu's nation-building challenges
Bangladesh enters Commonwealth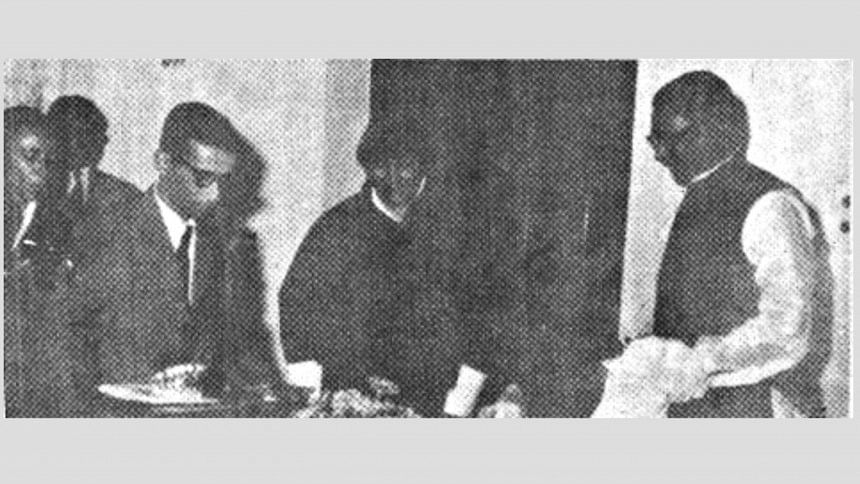 April 18, 1972
COMMONWEALTH MEMBERSHIP FOR BANGLADESH
Bangladesh is today admitted to the Commonwealth as its 32nd member. The announcement of the membership is made by the Commonwealth Secretary General Arnold Smith. Bangladesh Foreign Minister Abdus Samad Azad welcomes the announcement and says that the decision of the Commonwealth is an acceptance of the reality of Bangladesh by the world's first community of nations.  He further says that Bangladesh will maintain good and friendly relations with all members of the Commonwealth of Nations on the basis of mutual respect of sovereignty, equality and fraternity.
UPHOLD AL TRADITION
Bangabandhu Sheikh Mujibur Rahman, President of the AL organising committee, holds an informal meeting with the office bearers and members of the committee today at Gono Bhaban. Speaking on the occasion, Bangabandhu stresses the need to strengthen the party and get the message of the organisation to every nook and corner of the country.
Bangabandhu advises the new officer bearers and members to uphold the tradition of the party that has been fighting for the emancipation of people from all kinds of exploitation. He urges them to work wholeheartedly to achieve the goal of the party.
BHUTTO WITHDRAWS OFFER TO REPATRIATE BANGALEE OFFICERS
Pakistan President Bhutto withdraws his order to repatriate Bangalee soldiers and senior civil servants to Bangladesh. About 130 Bangalee civil servants were earlier given clearance by Bhutto to travel with their families to Dhaka. As a part of his campaign to thwart Bangladesh government's plan to try Pakistani prisoners of war for crimes committed in Bangladesh, Bhutto is now refusing permission to Red Cross to visit the so-called repatriation camps in North-West Frontier Province and near Karachi where 28,000 Bangalees are detained.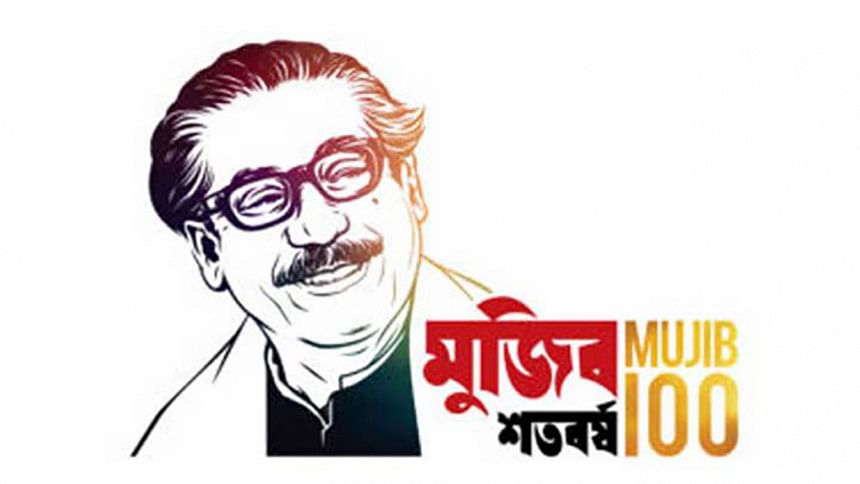 PARLIAMENTARY FORM, UNITARY SET UP
The draft constitution committee today considers the preamble of the proposed constitution of the country. During its five-hour session the committee members submit their opinion on various aspects of the preamble proposed by Committee Chairman Dr Kamal Hossain. They also place their views on the national flag, national anthem and national flower. The meeting also accepts the idea of a unitary state under parliamentary form of government.
EACH THANA TO HAVE A HOSPITAL
Bangladesh government has taken up a scheme to set up a 25-bed hospital in each of the 412 thanas of the country.
SOURCES: April 19, 1972 issues of Bangladesh Observer, Dainik Bangla and Ittefaq