Attack by Goons: 10 garment workers hurt during protest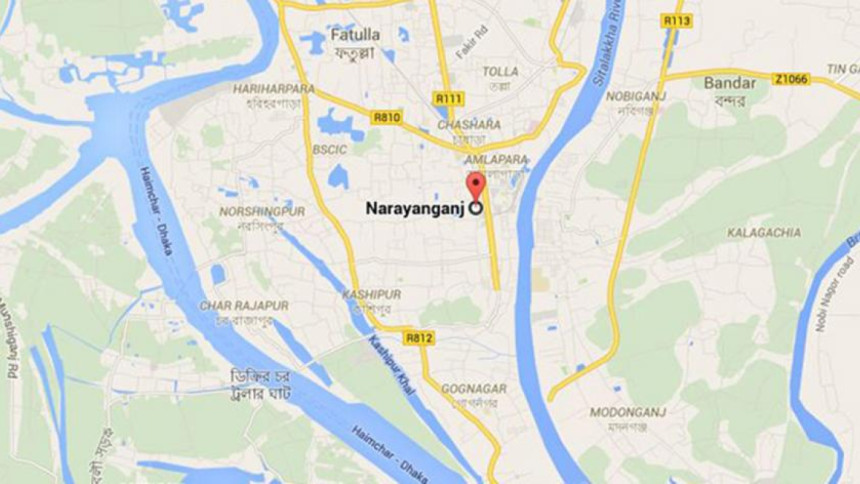 At least 10 garment workers were injured when goons attacked them while they were demonstrating at their factory demanding full payment for April in Fatullah of Narayanganj yesterday.
The attackers, allegedly associated with the factory owners, attacked the workers of Fateh Ullah and Jalal Hazi Spinning Mills around 7:00am when they were demonstrating for their demand of 100 percent salary payment, instead of 60.
Some workers said the injured were receiving primary treatment in a local clinic.
The injured workers said some 10,000 workers were employed in the two mills for three shifts. The factory was close for some 18 days and the  management yesterday said they will not pay Eid bonus this year, they alleged.
The workers protested the decision of 60 percent salary payment and the non-payment of bonus. The workers started their demonstration in front of the factory gate in the morning and also threw brick chips inside the gate.
Then, the group of goons appeared at the scene and attacked the workers, leaving 10 injured.
A senior executive of the mill said as per the government directive, they are paying 60 percent of April's gross salary to the workers those who did not work, but 100 percent to the workers who worked in April.
The workers vandalised the factory gate and no worker was beaten, said the executive. He said the management has agreed to pay 65 percent of April's salary in April.
Meanwhile in Savar, workers of a closed garments factory yesterday demonstrated in front of the factory demanding two months' arrears and reopening the factory.
Around 100 workers of Orchid Styles Ltd in Savar's Hemayetpur area went to the factory gate around 8:00am and began their demonstration to have their demands met.
Demonstrators said their factory was declared closed on March 29 due to the Covid-19 pandemic, after which the workers stopped getting their salaries.
Factory authorities did not pay salaries of neither March nor April and did not even inform them when the factory will reopen, the workers alleged.
Mohabbat Hossen, deputy general manager of Orchid Styles Ltd, told the Daily Star that, they have 350 workers and some of the workers have already been paid March month's salary, he said, adding that all salaries will be paid to the workers within the following week and the factory will reopen after Eid-Ul-Fitr, depending on the Covid-19 situation.