Antibiotics Alarm: Now four adults suffer side effects at RMCH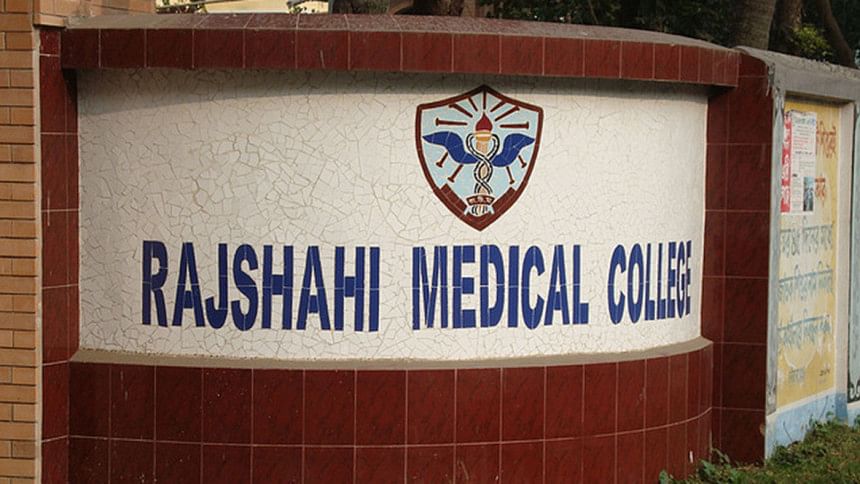 Four more patients suffered extreme side effects from the antibiotics they were administered with through intravenous infusion at Rajshahi Medical College Hospital on Sunday night.
The patients were all adults, aged between 30 and 60, at the orthopaedics ward, said Prof Alamgir Hossain, head of the department.
Afterwards, the RMCH suspended the use of four drugs on all patients.
The incident with the orthopaedic patients occurred soon after a committee, headed by the medicine department's Prof Mohammad Hasan Tarik, began to investigate the adverse reactions to the drugs among some children.
Earlier, some 14 paediatric patients, aged between two and eight, had adverse reactions to intravenous infusions of the same antibiotics at the hospital on Saturday night.
The next day, the hospital authority stopped using four drugs -- two antibiotics, an antacid and an antispasmodic – on children. The drugs had been supplied by a state-owned pharmaceutical company.
In yesterday's incident, injections of Ceftriaxone and Flucloxacillin were given to some 30 patients of the orthopaedics ward and the reaction broke out among four of them, Prof Alamgir told The Daily Star.
At around 10:00pm, the patients' temperatures spiked to a 104 degrees Celsius and they began shivering, he said, adding that they recovered following quick doses of steroid injections and after pouring water on their heads.
"We call it anaphylactic reactions, a strong allergic side effect," Prof Mohammad Hasan Tarik said.
He said they could not determine why the reactions happened without running some laboratory tests.
Tarik added that they were suspecting faulty drugs or unsterilised infusion equipment.
"Persons administering the injections maybe had contagious diseases which can also be a reason for the reactions.
"We are investigating all sides of the incidents," he said, adding that they had collected names of the nurses who administered the injections and had examined them.
Meanwhile, the probe team collected samples of the drugs for examining those.