ACC seeks bank info of 105
MPs, govt officials among them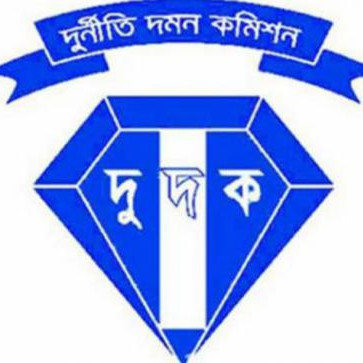 The ACC has sought information on bank accounts of 105 people, including ruling Awami League lawmakers and top government officials, as they face allegation of amassing illegal wealth.
The MPs include Shamsul Hoque Chowdhury, Pankaj Debnath and Nurunnabi Chowhdury Shaon. The officials include Directorate General of Customs Intelligence and Investigation (CIID) Director General M Shahidul Islam and Commissioner of Customs House Inland Container Depot (ICD) Anwar Hossain.
In a letter on Sunday, ACC Director Syed Iqbal Hossain requested Bangladesh Bank's Bangladesh Financial Intelligence Unit (BFIU) to provide it with necessary information on the bank accounts.
ACC Director General Sayeed Mahbub Khan confirmed sending the letter to the BFIU, but refused to give details.
Asked, an ACC official, quoting from the letter, said Golam Kibria Shamim and others have allegedly laundered a huge amount of money made through the illegal casino business. They allegedly bribed many government officials for the embezzlement, the ACC official said.
The ACC needs to analyse the bank accounts of the individuals and their family members to look into the matter, the official said.
On September 20, Rab arrested Shamim from his office in the capital with a huge stash of cash, fixed deposit receipts and liquor.
ACC sources said the graft watchdog sought information on four top Customs House ICD employees -- Additional Commissioner Mohammad Mahmudul Hassan, Assistant Commissioners Kaniz Farhana Shimu, Abul Kashem Chowdhury and Tuhinul Haque, according to the letter.
The other government officials include Chief Engineer of Public Works Department Sahadat Hossain, its former chief engineer Mohammad Rafiqul Islam, Additional Chief Engineers Abdul Hye, Hafizur Rahman Munshi, Executive Engineers Fazlul Haque Madhu, Showkot Ullah, Fazlul Haque, Rokan Uddin, Afsar Uddin, Swapan Chakma, Illias Ahmed and Superintendent Engineer Abdul Momin Chowdhury. Food Inspector Khorshed Alam is also among the officials.
The political leaders include immediate past Swechchhasebak League treasurer KS Masudur Rahman, Dhaka South City Awami Jubo League Vice-President Mursaliq Ahmed, Dhaka South City Corporation councillors Farid Uddin Ahmed and Moinul Haque Manju, suspended Jubo League leader Kamran Prince Mohabbat, Dhaka South City Jubo League Organising Secretary Maksudur Rahman, Jubo League leader Atiar Rahman, central Jubo League Organising Secretary Emran Hossain Khan, member Helal Akbar Chowdhury, Jubo League central leaders Shofiqul Islam, Taslim Uddin, Kaysar Ahmed and Tajul Islam Chowdhury.
The ACC also sought banking information of some of the leaders' wives, parents and children.
Bandarban-based Sylvan Wye Resort and Spa Limited's Chairman Jashim Uddin, Directors Fazlul Karim Chowdhury, Jamil Uddin, SHM Mohsin, Umme Habiba Nasima, Zia Uddin Abir and Jawad Uddin Abrar are also under ACC scanner.
Sources also said as part of the graft watchdog's drive against corruption which led to the arrest of several people linked to casinos, the ACC has initiated an investigation into the wealth of Bangladeshis who had been casinos in Singapore in the last five years, said its sources.
Since September 30, the ACC filed 14 cases against ruling party's former leaders including Ismail Hossain Chowdhury Samrat, Khaled Mahmud Bhuiyan, and Mohammedan Sporting Club Director In-charge M Lokman Hossain Bhuiyan.
The graft watchdog claimed to have gleaned crucial information from GK Shamim, Khaled and Lokman during their interrogation on remand.