Abrar Murder: Arrest order for four fugitives
Court accepts charge sheet against 25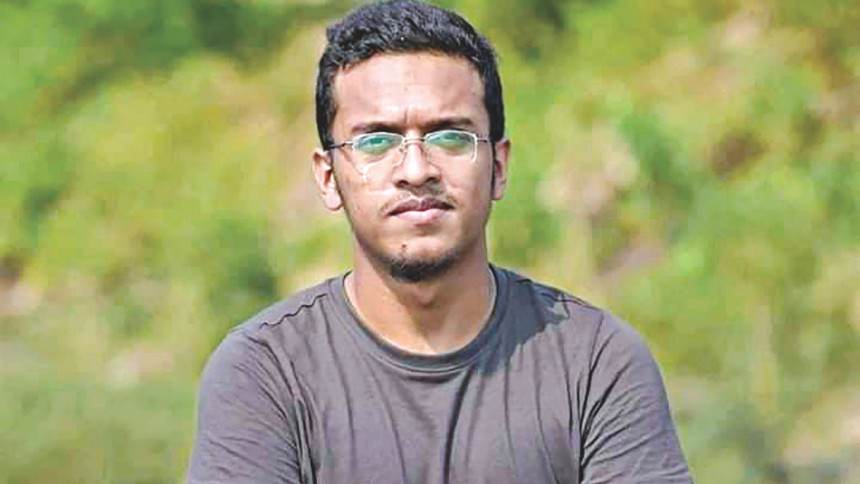 Accepting the charge sheet against 25 accused in Buet student Abrar Fahad murder case, a Dhaka court yesterday issued arrest warrants for four accused as they were shown fugitives in the charge sheet.  
The four are Buet BCL Deputy Office Secretary Mustafa Rafid and its members Morsheduzzaman Jishan, Ehtashamul Rabbi Tanim, and Morshed Amartya Islam.
The 21 others have been arrested.
Additional Chief Metropolitan Magistrate Md Kaisarul Islam passed the order after scrutinising the case docket and other relevant documents.
The court fixed December 3 for submitting reports on the execution of the arrest warrants. 
On October 7, Abrar, a second-year student of electrical and electronics engineering department of Bangladesh University of Engineering and Technology, was beaten to death by a group of BCL men at the university's Sher-e-Bangla Hall.
On November 13, Inspector Mohammad Wahiduzaman of Detective Branch, also the investigation officer of the case, submitted the charge sheet before the Chief Metropolitan Magistrate's Court in Dhaka.
Of the 25 charge-sheeted accused, 17 are members of the Buet BCL unit. Most of them have been expelled by the pro-Awami League student body. Buet suspended 19 of the accused.
Eleven of the 25 directly took part in the killing as they either hit Abrar with cricket stumps, skipping rope or slapped him for hours, leading to his death, according to investigators.
The 14 others abetted the killing either by instigating it or calling Abrar to the room where he was tortured or by carrying the unconscious victim to another room and finally to the staircase landing, they added.
The murder triggered a firestorm of protests on campuses across the country. Many took to social media to demand justice for Abrar.
In the face of protests, the Buet authorities banned all political activities on the campus in October.
On October 7, Abrar's father Barkatullah filed a murder case against 19 Buet students with Chawkbazar Police Station. All are among the charge-sheeted accused.
Eight of the accused made confessional statements before magistrates narrating the horrifying torture. Sixty people are prosecution witnesses in the case.