869 diagnosed with HIV in the country this year
Health ministry survey finds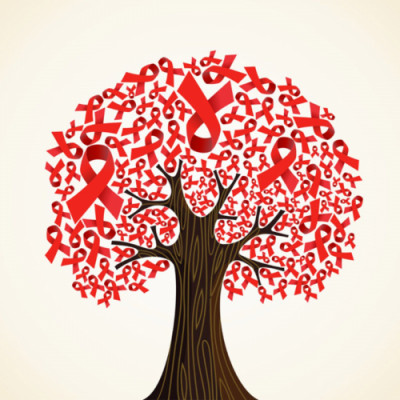 A total of 869 people affected by Human Immunodeficiency Virus (HIV) were identified in Bangladesh so far this year, according to a recent government survey.
The survey, conducted by the National AIDS/STD Programme of the health and welfare ministry found that of the affected, 148 have already succumbed to this fatal virus which leads to AIDS. The findings were unveiled yesterday at a programme organised by the health ministry at the Krishibid Institution Bangladesh (KIB) in Dhaka to mark World AIDS Day (December 1).
The survey also said that the country's first HIV infected patient was identified in 1989. Since then, a total of 6,455 HIV infected people were identified in the country.
Of them, 1,022 people have died of the disease, said the survey.
Speaking at the event, Health and Family Welfare Minister Mohammed Nasim assured that Bangladesh would be able to achieve the goal of eradicating AIDS from the country by the year 2030.
Regarding the spread of HIV through people who inject drugs, he said awareness is a necessity to keep the youth from drug addiction. He sought cooperation from the home ministry in this regard.
Speaking at the programme, Edouard Beigbeder, country representative of Unicef Bangladesh, urged the government to increase healthcare coverage, particularly regarding HIV/AIDS, among vulnerable people.
Asadul Islam, a secretary of the health ministry; and Shamiul Islam, line director of the AIDS/STD Programme; also spoke at the programme.
374 AIDS PATIENTS BEING TREATED AT CMCH
As many as 61 persons have been diagnosed with HIV virus in Chattogram district this year, speakers said at a programme yesterday.
They were addressing a seminar jointly organised by Chittagong Medical College Hospital (CMCH) and its dermatology department marking World AIDS Day.
At present, 374 HIV/AIDS patients are undergoing treatment at the Anti-Retroviral Therapy Corner in CMCH's Dermatology Department, while 16 others are being treated at a care centre run by a non-government organisation in the port city.
Four HIV patients have died in CMCH this year, while one died in the care centre, speakers also said.
Prof Dr Serajul Islam, former head of Dermatology Department of CMCH and president of Bangladesh Dermatologist Society, blamed the Rohingya community for the threat of AIDS epidemic in greater Chattogram region.
"The Rohingya refugees must be confined in their camps to restrict HIV/AIDS from spreading in the country", he said.
CMCH Director Brig Gen Mohsen Uddin Ahmed and Head of CMCH Dermatology Dept Rafiqul Mawla were present among others.