2 Rohingya women held at Dhaka airport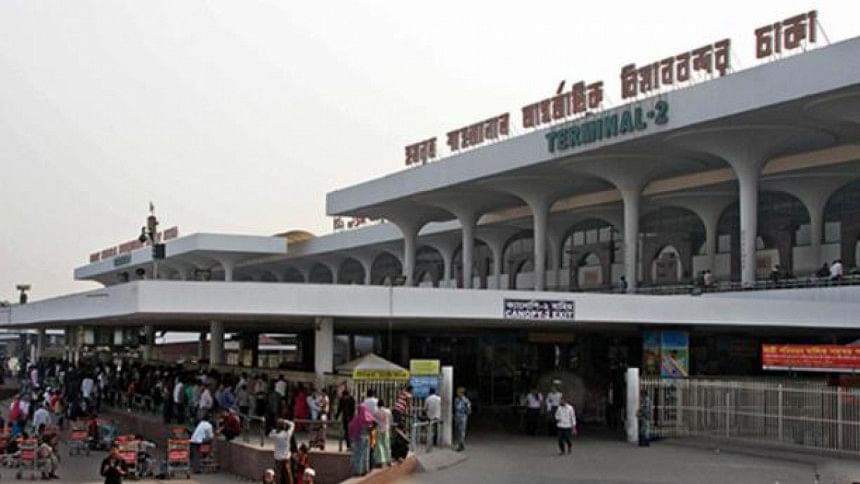 Police arrested two Rohingya women from Hazrat Shahjalal International Airport early yesterday, moments before they were about to board an international flight using fake Bangladeshi passports.
The arrestees are Jamila Begum, 58, and Jobeda Khatun, 63; both living in Kutupalong Rohingya camp in Cox's Bazar.
"The two women intended to travel to Saudi Arabia for Umrah on a Kuwait Airlines flight," Jahid Hasan, sub-inspector of City Special Branch Airport Zone, told The Daily Star.
"They managed to collect their boarding passes, but we stopped them before they could board [the plane], as their behaviour seemed suspicious," he said.
"As both the women failed to give proper answers during primary interrogation, we detained them as 'suspected Rohingyas' around 2:45am," he said. "Later, during further interrogation, they admitted that they are Rohingyas and belong to the Kutupalong camp."
"Jamila managed to get her passport using an address in Chattogram while Jobeda got hers with an address in Narayanganj," said SI Jahid.
He also said, "We are suspecting that a broker might have accompanied the Rohingya women, as we found some notes among their possessions, and that the broker managed to flee from the spot sensing danger."
Jahid further said that they handed over the women to the airport police authorities after filing a case in this regard.
This was not the first time Rohingyas with forged passports were detained at the airport.
Earlier on March 30, Armed Police Battalion (APBn) held four Rohingyas there just before they would board a plane to Indonesia.
On May 10, police's detective branch, in a special drive, detained 23 suspected Rohingyas from Khilkhet area in the capital. The DB team recovered 56 forged Bangladeshi passports from their possessions.