10 RMG workers hurt as police fire on their demo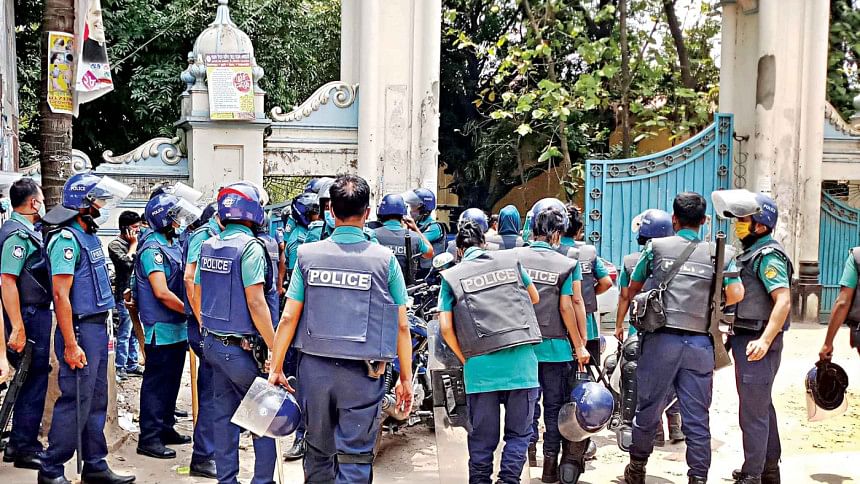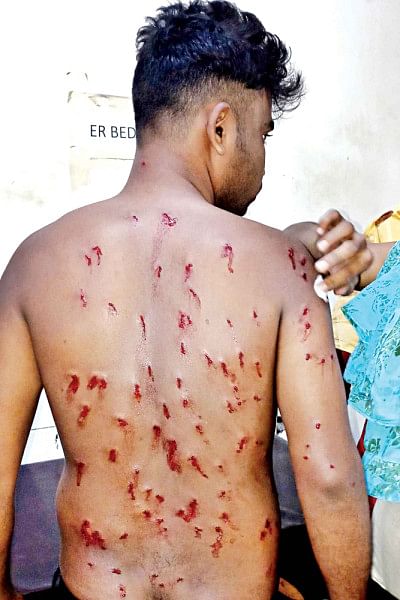 Ten garment workers were seriously injured when police shot "rubber bullets" at demonstrators in Tongi, Gazipur yesterday.
Police said the workers blocked a road and threw brick chips at police prompting the use of firearms.
The workers of Ha-Meem Group's Creative Collections Ltd and That's It Garments Ltd were demonstrating near their factories around 11:00am, reports our correspondent in Gazipur.
"The workers have not been taking a day off for one and a half months… They protested after the management declared that the Eid break would only be for three days," said Joly Talukder, general secretary of Garment Workers Trade Union Centre (GWTUC).
"There was a meeting between the government, labour leaders and manufacturers' associations at the Sram Bhaban where the state minister for labour said the workers will be given their due holidays as long as they don't leave their workstations. However, these two factories announced that the holiday would only be for three days," she said.
Police and locals said several hundred workers gathered on the streets in Tongi yesterday morning and started marching towards the highway.
Policemen told our correspondent that they were trying to stop the workers when the latter started throwing brick chips at them.
Photos of the injured workers obtained by The Daily Star showed that some of them were peppered with over 50 projectiles. Worker leaders said police shot from up close.
At least 22 injured workers were taken to Tongi Shaheed Ahsan Ullah Master General Hospital. Of them, 13 were sent to Dhaka Medical College Hospital as their physical conditions kept deteriorating, said Khairul Kabir, a medical officer of the Tongi hospital.
Jalal Hawlader, additional superintendent of Gazipur Industrial Police, said, "They kept the main road blocked for around 15 minutes. The police then lobbed tear gas shells to disperse the workers. At one stage, police shot rubber bullets to calm the situation."
Normalcy returned around 3:00pm, said locals and police.
Garment workers' associations severely criticised the police actions.
"Police shot the workers at point-blank range, which resulted in serious injuries. Incidents like these keep happening because the police shoot at workers with absolute impunity whenever they protest," said a statement by the GWTUC.
Most of the workers have been giving up their weekends to be able to see their families during the Eid, said Bangladesh Garments Shramik Samhati in a statement.
"It is quite normal for the workers to work overtime to meet production goals before Eid. Then they enjoy a substantial break," it added.
Contacted, AK Azad, managing director of Ha-Meem Group, said, "The workers demanded a 10-day break. We agreed to seven days… The workers did not even give us time to negotiate… and vandalised the factory."