Change of guard in Rakhine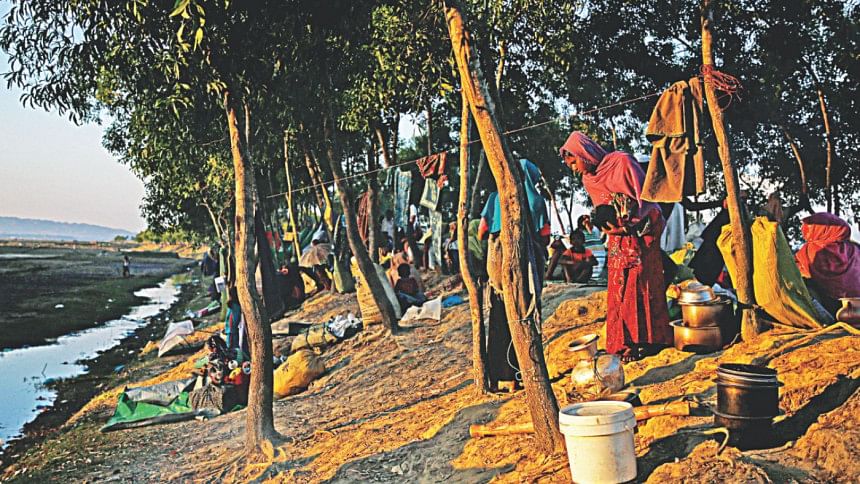 Myanmar's army has replaced the general in charge of Rakhine state following a military crackdown that has driven more than 600,000 Rohingya Muslims into Bangladesh amid reports of mass rape, torture and other crimes against humanity.
No reason was given for Maj Gen Maung Maung Soe being transferred from his post as the head of Western Command in Rakhine, where Myanmar's military, known as the Tatmadaw, launched a sweeping counter-insurgency operation in August.
"I don't know the reason why he was transferred," Maj Gen Aye Lwin, deputy director of the psychological warfare and public relation department at the Ministry of Defence, told Reuters. "He wasn't moved into any position at present. He has been put in reserve."
The move comes ahead of a visit tomorrow by US Secretary of State Rex Tillerson who is expected to deliver a stern message to Myanmar's generals, over whom national leader Aung San Suu Kyi has little control. Suu Kyi has been criticised in the West for failing to halt the atrocities.
Senators in Washington are pressing to pass legislation imposing economic and travel sanctions targeting the military and its business interests.
The government in mostly-Buddhist Myanmar regards the Rohingyas as illegal immigrants from Bangladesh.
Maung Maung Soe's transfer was ordered on Friday and Brig Gen Soe Tint Naing, formerly a director in logistics, had been appointed as the new head of Western Command.
Made up of three divisions, Western Command is overseen by the Bureau of Special Operations, which reports to the office of the Commander in Chief of the military, Senior General Min Aung Hlaing.
A senior UN official has described the army's actions in Rakhine as a textbook example of ethnic cleansing. Myanmar says the clearance operation was necessary for national security after Rohingya militants attacked 30 security posts and an army base in the state on August 25.