Mobile Court: Lohagara UNO, 3 cops apologise
Govt asked to transfer OC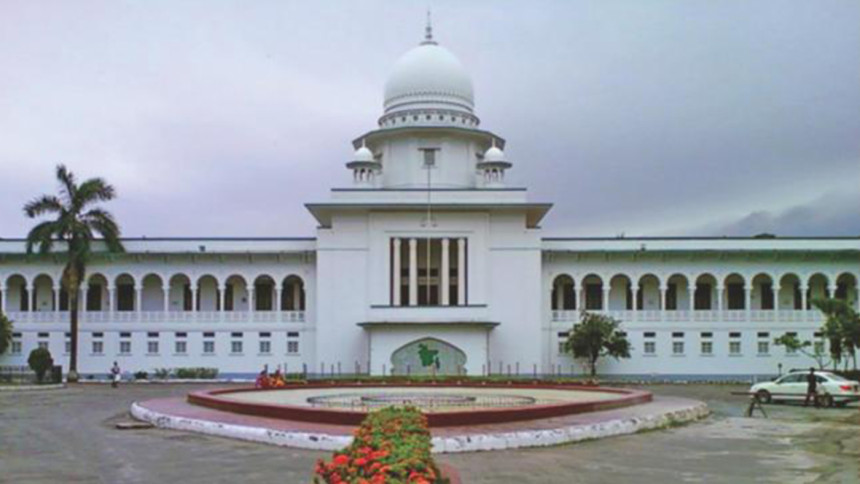 The upazila nirbahi officer of Lohagara, Chittagong and three policemen offered unconditional apology to the High Court yesterday for sentencing a man through a mobile court when he was already in police custody.
UNO Md Mahbub Alam, Lohagara Police Station's Officer-in-Charge Md Shahjahan and sub-inspectors Helal Khan and Wasim appeared before the court and offered apology through swearing an affidavit.
Accepting their apologies, the HC bench of Justice Syed Muhammad Dastagir Husain and Justice Md Ataur Rahman Khan exempted them from personal appearance before the court in connection with a rule it had issued earlier over the incident.
The court, however, directed the government to transfer OC Shahjahan to any other police station.
Earlier on October 14 last year, a mobile court led by UNO Mahbub sentenced Md Belal Uddin of Lohagara to eight months' imprisonment on charge of possessing some cannabis.
Following a writ petition filed by Belal, the HC on January 14 this year summoned the UNO, OC and sub-inspectors to explain their conducts.
The HC also issued a rule asking the respondents to explain why the jail sentence should not be scrapped and why legal action should not be taken against them.
The writ petition says police arrested Belal on October 13 last year in a criminal case and produced him before the court on October 14.
Under the HC's January 14 order, the UNO and the three policemen appeared before the HC bench on January 28 and yesterday.
UNO Mahbub's lawyers Barrister Moudud Ahmed and Advocate Abdul Matin Khasru yesterday prayed to the HC not to take any punitive action against their client on the ground that he would face a stigma and his career would be hampered.
Belal's lawyer Advocate Manzill Murshid prayed that the HC should strip Mahbub of his power to conduct mobile courts and order withdrawal of OC Shahjahan.