Road Crashes 25,526 killed in last 10 yrs
Quader tells JS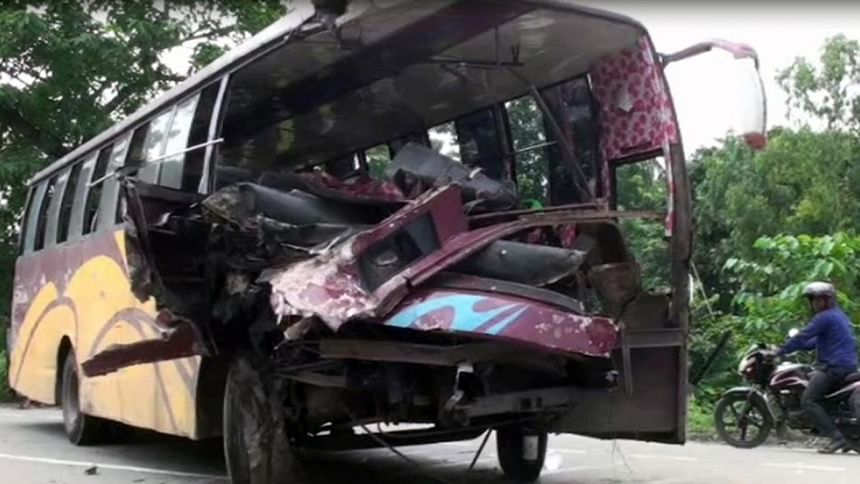 A total 25,526 people got killed while 19,763 suffered injuries in road accidents over the past decade, Road Transport and Bridges Minister Obaidul Quader said yesterday.
On an average, 2,500 people die every year in road accidents across the country, Quader said in a scripted answer to a query of Harunur Rashid, BNP lawmaker in Chapainawabganj-3 constituency, in parliament.
The minister noted that it was not the job of his ministry to keep records of cases filed over road accidents.
In reply to another query from the BNP lawmaker, Quader said, "There is a specific format to record road accidents. Police, Bangladesh Road Transport Authority, and the Accident Research Institute under BUET are doing the job."
While detailing on the causes of road accidents, Quader said they usually occur due to lack of awareness among road users.
Unskilled drivers, tendency to violate law, lack of implementation of law, unfit vehicles, tendency to overtake and overload vehicles are some of the main causes, he added.