Man spends 28 days in jail for fake warrant
2 cops closed for negligence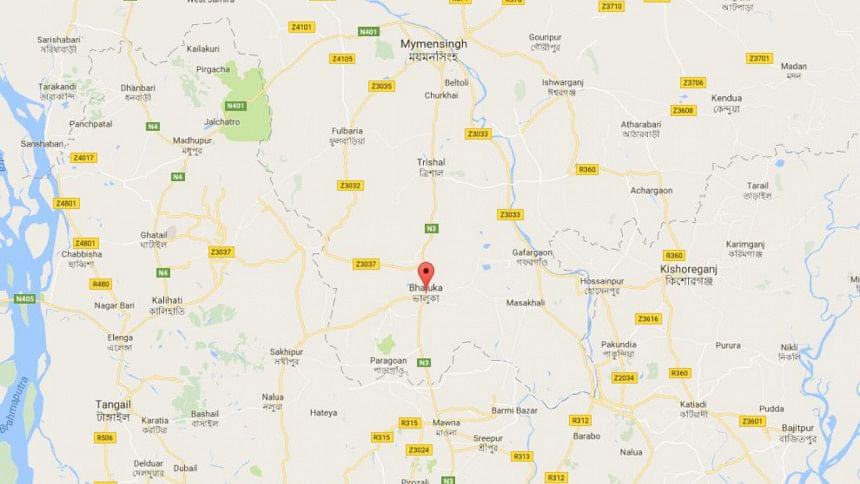 An assistant sub-inspector of Trishal Police Station and a constable of Mymensingh court have been closed to Mymensingh Police Lines yesterday for "negligence of duty".
ASI Bulbul Hossain and court constable Mizan were involved in the execution of a fake arrest warrant that led to a farmer being in jail for 28 days, police said.
A police team, led by Bulbul, arrested farmer Nurul Islam, 45, at Konabari of Trishal on the night of December 6, said Nurul's family.
Nurul, a father of seven, told journalists that police arrested him at a tea stall near his home and took him to the police station where the ASI told him that there was a warrant of arrest against him in a case filed with a Khulna court in 2016 under the Women and Children Repression Prevention Act.
The following day, Nurul was produced before a Mymensingh court that sent him to jail, said Jakiur Rahman, officer-in-charge of Trishal Police Station.
Mohammad Shamim, the eldest son of Nurul, said they sought help from ASI Bulbul who told them to contact constable Mizan.
Mizan demanded Tk 40,000 to arrange bail for Nurul, claimed Shamim, a carpenter. 
They could not manage that kind of money, he said.
Shamim went to Khulna on January 1 and learnt from a court clerk that Nurul was not an accused in the case and there was no arrest warrant for Nurul, said Shamim.
A letter was issued from the court that day and it reached Mymensingh Central Jail yesterday.
Nurul was released on bail, said Shah Rafiqul Islam, the jailer of Mymensingh Central Jail.
OC Jakiur yesterday claimed that they had received the arrest order through the office of superintendent of Mymensingh police and they had carried out the order.
It is not possible to instantly verify an order's authenticity, claimed the OC.
SA Newazi, additional police superintendent of Mymensingh, said, "We are investigating the incident."