A fuel for the future
Increasingly popular in Bagerhat, biogas benefits the environment and human health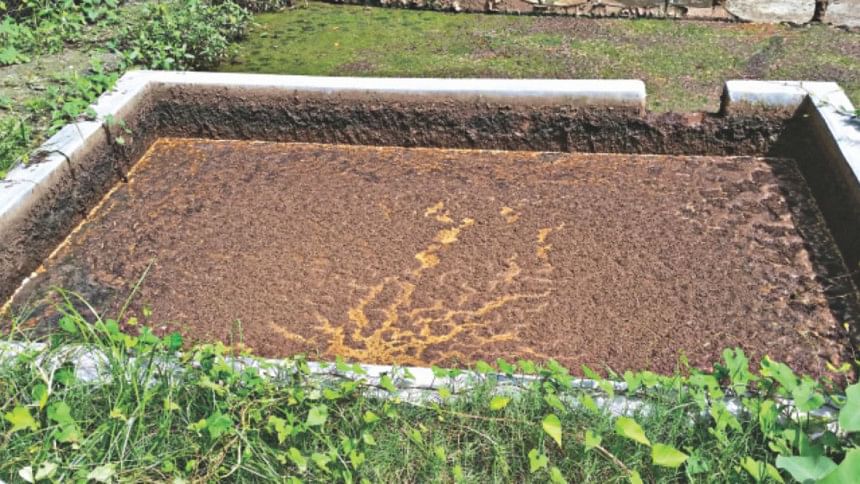 A smoky kitchen has long been a health hazard for Bagerhat's villagers, especially housewives and children. Now, a growing number of village homes are smoke-free, thanks to a burgeoning interest in biogas, particularly among cattle farmers. Beyond the health advantages of smoke-free cooking, the benefits of the fuel that can be produced from the decomposition of either plant waste or manure are many.
"I've started using cow manure to produce biogas for our household," says dairy farmer Kamrul Darji. "Because we use biogas for cooking we no longer need to think about wood supplies for fuel. Also, the farm doesn't smell so bad."
"When I established my cattle farm," says Mushfiqur Rahman, the proprietor of Kondla Model Farm in Sadar upazila, "I was worried about waste management. I thought to install a biogas plant. It now produces energy to cook our food but also benefits the farmland and crops. The biogas process produces a rich fertiliser as a by-product, which alleviates the need to buy chemical supplements. With biogas, crop yields increase."
Indeed, across the nine upazilas in Bagerhat where methane biogas is currently produced at over 300 cattle farms, sales of chemical fertiliser are down. The alternative of biogas waste is encouraging farmers to grow organic vegetables. Moreover, it can be used as fish feed.
Nor is it difficult to install a biogas plant, which at its most basic consists of two tanks, one in which the organic waste decomposes, and a second to collect the gas emissions.
The benefits don't end there. When a biogas plant produces more energy than is required by a household the remainder can be on-sold via pipe connections to neighbouring properties.
"I pay Tk 500 per month for our biogas connection," says Karim Sheikh, a villager who relies on biogas produced by his neighbour. "It's convenient for cooking and costs much less than wood."
Non-government organisation Grameen Shakti is active in encouraging Bagerhat farmers to embrace biogas, providing technical advice for free. The government-established Infrastructure Development Company Limited provides financial assistance.
"Biogas is helping to create a pollution-free environment in Bagerhat," says Asaduzzaman, Grameen Shakti's regional manager.
"When families use biogas, mothers and children in particular are protected from respiratory ailments associated with burning wood-based fuels at home," says the district's civil surgeon, Dr Arun Chandra Mondal. "Biogas will absolutely reduce death rates from respiratory conditions."