Cruel twist of fate
Man from Gazipur dies near Petrapole border while bringing back son's body from Indian hospital; shell-shocked wife returns home with son's body, now waits for husband's body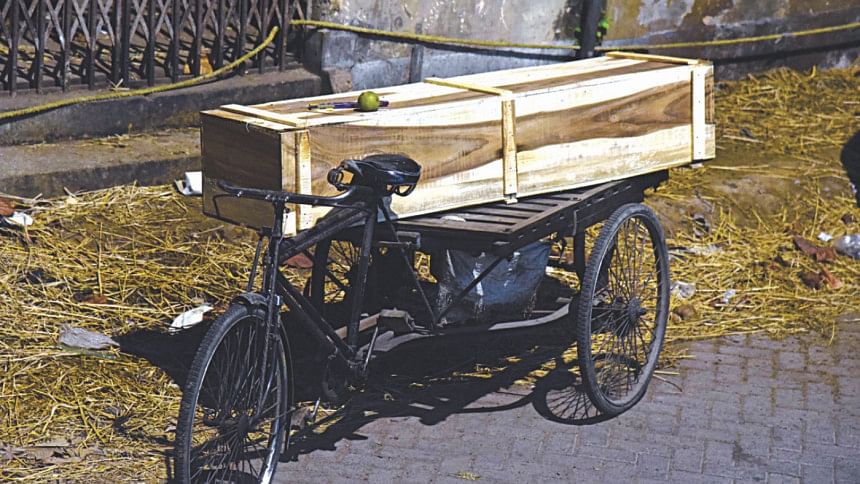 In a tragic turn of events, a father died on Monday, failing to bear the pain of his only son's premature demise in a Kolkata hospital the day before.
Twelve-year-old Asad Mondal, son of Mohammad Rafiq, 45, and Asma Bibi, 35, of Gobindabari village in Kashimpur union of Gazipur, had been suffering from blood cancer for about five months.
After primary investigations, he was admitted to the National Institute of Chest Diseases and Hospital (NIDCH) in Dhaka where he underwent treatment for nearly two months.
With no progress, his parents decided to take him to India and they reached Kolkata on April 15. He was admitted to Renaissance Hospital in Teghoria there. 
"Shockingly, he [Asad] died the next day [Sunday]," Asad's uncle Amirul Islam told The Daily Star over the phone yesterday.
However, they arranged all documents from the Bangladesh Deputy High Commission in Kolkata to take Asad's body home.
On Monday, Rafiq and Asma were bringing back the body of their son in a microbus. As they were approaching Petrapole border, Rafiq fell unconscious several times, relatives said.
By the time the microbus reached the Petrapole immigration check point, Rafiq became seriously ill. Asad's body was kept at Petrapole, and Rafiq was moved to Bangaon State General Hospital in 24 Parganas district of West Bengal.
"Doctors at the hospital declared him dead," Asma Bibi told local reporters.
Debashish Mukherjee, the hospital's doctor-in-charge, said they primarily thought that Rafiq died of cardiac arrest.
"It is unbearable," said Amirul from Benapole where he was staying in a hotel yesterday to receive the body of his cousin Rafiq. The Bangladesh Deputy High Commission has already issued all documents in this regard, he noted.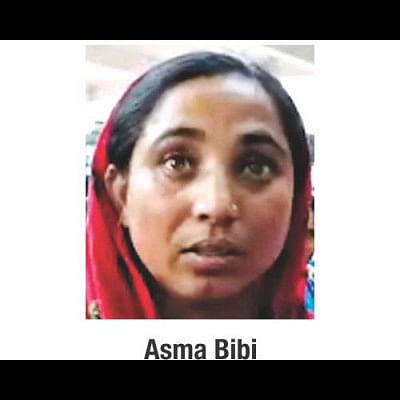 According to a police official in Petrapole, Rafiq's body might be handed over to the family this morning.
Meanwhile, a shell-shocked Asma Bibi returned to her Gazipur home yesterday with her son's body. "Her only daughter fainted after hearing the news of the deaths," Amirul said.
Before going to India, Rafiq had told Amirul that he would not survive if something bad happened to his son. "That's what has happened," Amirul said.
Asad was a tall and handsome boy studying in class-VI at a local school. Rafiq, a farmer by profession, had a lot of dreams centring on his son.
"The deadly cancer ended all the dreams and his life as well," Amirul said.