Compensate Jihad's family
HC asks govt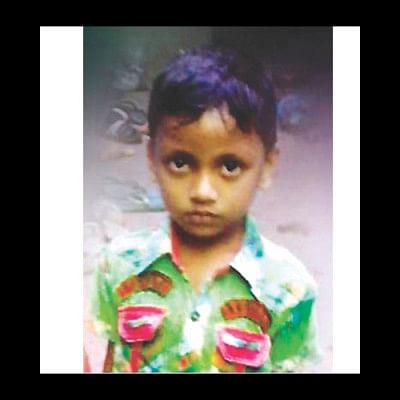 The High Court yesterday ruled that the government would have to compensate the family of Jihad, a four-year-old who died falling down a 300-foot well shaft in the capital's Shahjahanpur in 2014.
In its full verdict, the court would fix the amount and say who should pay it.
The HC bench of Justice Farah Mahbub and Justice Kazi Md Ejarul Haque Akondo came up with the rule following a writ petition filed by Children's Charity Bangladesh Foundation, a rights organisation.
Jihad fell into an unprotected well shaft while playing with other children in Shahjahanpur Railway Colony on December 26, 2014.
His body was pulled out by a group of volunteers the following day, shortly after the government agencies called off the rescue bid, saying there was no sign of the boy inside the well.
Children's Charity Bangladesh Foundation filed the petition on December 28, 2014, seeking directives on the government to give Tk 30 lakh to Jihad's family as compensation.
On February 15 last year, the HC issued a rule asking the government why it should not be directed to pay the family the amount as compensation.
Petitioner's lawyer Abdul Halim told The Daily Star that the grounds on which the court came up with the rule yesterday would be known once the full verdict is released.
Deputy Attorney General Amit Talukder told this correspondent that the government would move an appeal before the Appellate Division of the Supreme Court against the HC rule.