BCL Infighting: One killed in Sylhet, eight hurt in Ctg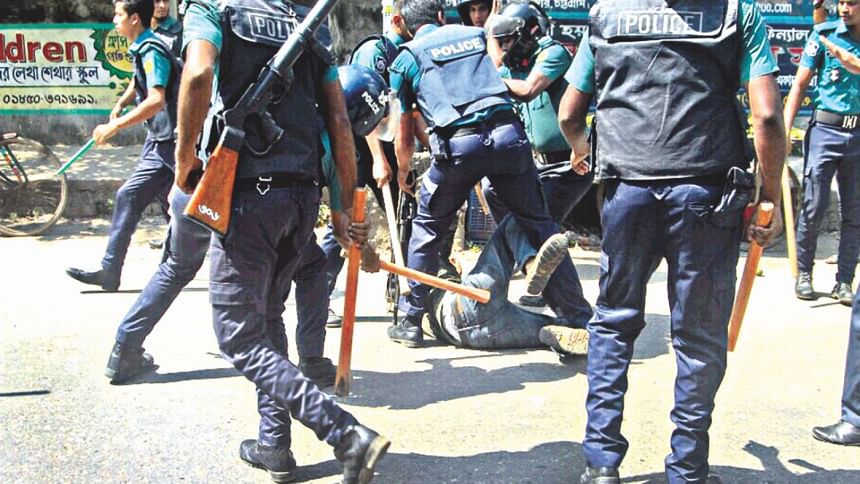 A Chhatra League man was stabbed to death allegedly by his rivals over previous enmity at Tilagarh in Sylhet city yesterday afternoon.
The victim, Omar Ali Miyad, 26, son of Akul Miah of Baluchar in the city, was a law student at Leading University, reports our Sylhet correspondent.
Meanwhile, six Chhatra League activists and two policemen were injured in a BCL factional clash in Chittagong Government College over establishing domination on the campus yesterday, adds a staff correspondent in Chittagong.
In Sylhet, Rayhan Chowdhury, general secretary of Sylhet district unit BCL, pro-Awami League student body, confirmed that Omar was a BCL activist.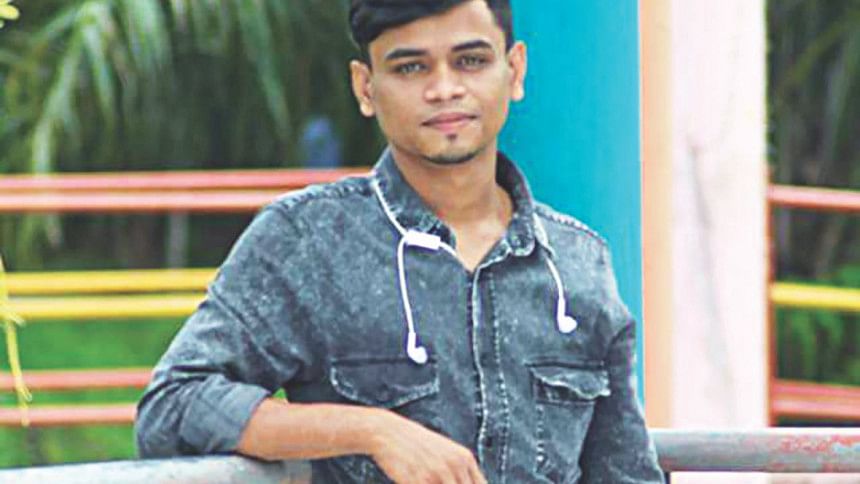 Witnesses said some BCL activists, led by Tofayel Ahmed, stabbed Omar and his men Nasim Ahmed, 21, and Tarik Ahmed, 22, after stopping their CNG-run auto-rickshaw around 3:00pm.
The injured were admitted to Sylhet MAG Osmani Medical College Hospital where Omar died. Tarik was released from the hospital after primary treatment.
Omar was a supporter of Hiron Mahmud Nipu, former president of Sylhet district unit BCL, while Tofayel is a follower of Rayhan, said BCL insiders.
Rayhan said Omar and Tofayel, a student of Government MC College in Sylhet, were locked in an altercation over establishing supremacy on MC College campus three days ago. Later, their seniors helped them solve the matter.
He added that yesterday's incident might have taken place following previous enmity.
Followers of Omar blocked a road in Tilagarh area around 6:30pm, protesting the killing.     
Jedan Al Musa, additional deputy commissioner (media) of Sylhet Metropolitan Police, said they were trying to detain the killer.
The Daily Star could not contact Tofayel for his comments. 
BCL INFIGHTING 
The six BCL activists, who were wounded in yesterday's factional clash in Chittagong Government College, were admitted to Chittagong Medical College Hospital.
Three of them are the students of Haji Mohammed Mohsin College. The names of two injured policemen could not be known immediately.
Police and college sources said there had been a longstanding conflict between two groups -- one led by Mahmudul Karim and the other by Jubo League activist Nur Mostofa Tinu -- over establishing domination on the campus.
Witnesses said supporters of Mahmudul, a BCL activist and master's student of history department at Chittagong Government College, beat up three men of Tinu around 10:30am over hanging banners on the college premises.
Later, the followers of Tinu entered the campus and stabbed Sumon, a supporter of Mahmudul, triggering a chase and counter chase between the two groups.
The two groups attacked each other around 11:45am, said Zahangir Alam, assistant commissioner of Kotwali zone of Chittagong Metropolitan Police.
Police charged batons on the clashing groups to bring the situation under control, said the police official, adding that two policemen were hurt in the incident.
The clash followed Sunday's chase and counter chase between the two groups centering an orientation programme organised for the first-year honours students at the college, Zahangir said, adding that no one was detained in this connection.
Contacted, Mahmudul alleged that Subash Mollick Sobuj, a follower of Tinu, along with others attacked his men.
This newspaper could not communicate with Subash for his comments.