Basic Scams: Bacchu out to make the probe drag on
Says ACC official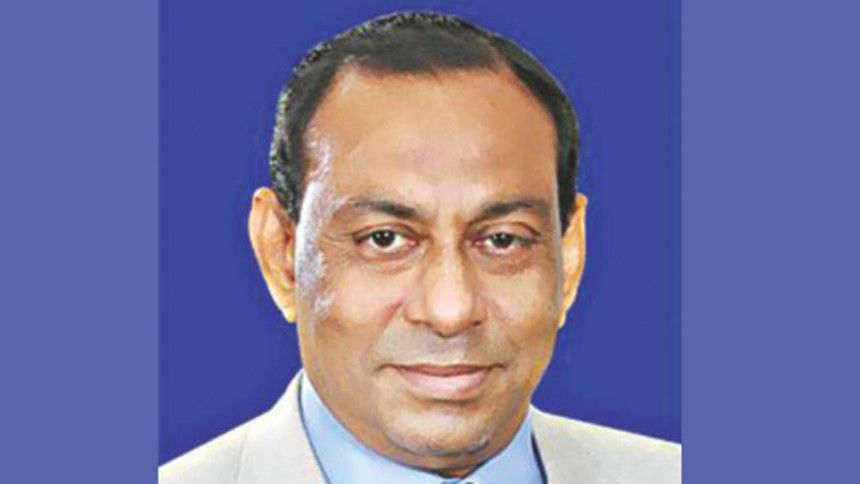 Former BASIC Bank chairman Sheikh Abdul Hye Bacchu has been delaying an ongoing enquiry into allegations that he was involved in loan scams amounting to Tk 4,500 crore between 2010 and 2013, Anti-Corruption Commission officials say.
He did not appear at the commission's Segunbagicha office yesterday as per schedule and sent a letter asking for two months' time instead.
ACC officials are investigating 56 cases regarding the loan scams that took place when Bacchu was chairman of BASIC Bank.
"He mentioned in the letter that he was suffering from heart disease. His mother's health condition was not good," said an ACC deputy director, requesting anonymity.
The official added that Bacchu was asked to appear at the ACC on May 15. "He is actually trying to skip being quizzed and delaying the process."
ACC had earlier quizzed Bacchu on four occasions. He applied for a month's time on December 17 last year. But the commission rejected the application. He was first quizzed on December 4.
A Bangladesh Bank enquiry found that about Tk 4,500 crore was siphoned out of the state-run BASIC Bank.
On July 14, 2014, the central bank sent a report on the scam to the ACC, detailing how people embezzled money from the bank through dubious accounts.
The BB found that Bacchu illegally influenced all the activities of the bank, leaving the once-sound institution in a bad state.
In 2015, the ACC filed 56 cases but Bacchu was not accused in any of them.
On August 18 last year, a three-member Supreme Court bench expressed discontent at the ACC for not naming Bacchu and the bank's ex-board members.
The ACC summoned the former chairman and 10 ex-directors for quizzing three months later.