3 'robbers' killed in 'shootouts'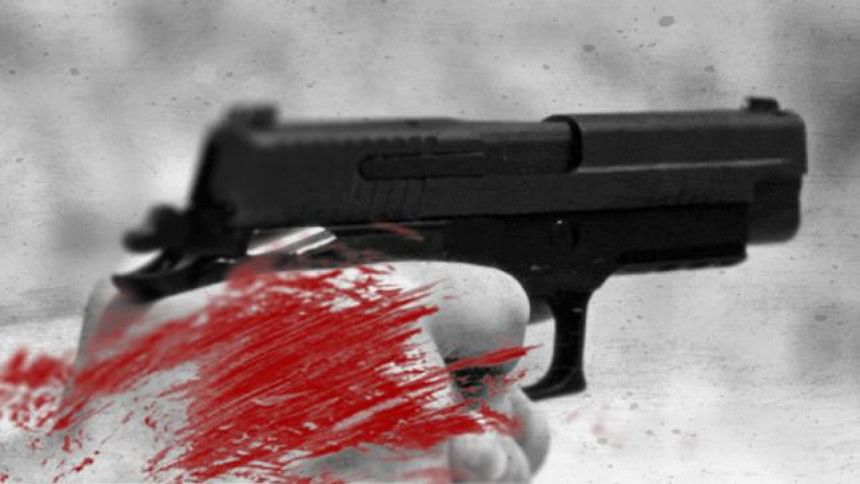 Three alleged robbers were killed in separate incidents of "gunfight" in Chapainawabganj and Comilla in the early hours yesterday.
Two of the alleged robbers were killed in a "gunfight" with Rapid Action Battalion in Kuicchagara area of Gomostapur upazila in Chapainawabganj.
The deceased were identified as Atikul Islam Atik, 30, son of Sadekul Islam of Nandolalpur village in Gomostapur, and Mohammad Rajib, 25, son of Bahar Ali of Borgachhi village in Bholahat upazila.
Sources said a gang of highway robbers put up a barricade on Kuichchgara-Aargara road around 12:15am to rob vehicles when a regular patrol team of Rab-5 from Chapainawabganj camp arrived on the scene.
Sensing the presence of law enforcers, the gang opened fire on the Rab team, who also retaliated. After some time, the gang retreated, leaving behind two bullet-hit members, the sources added.
The elite force took them to Gomostapur Upazila Health Complex where doctors declared them dead.
The Rab men recovered one pistol, one magazine, five bullets, three machetes, one Chinese axe and a motorcycle from the spot.
Four members of the team were also injured, claimed the elite force.
Inspector Sarwar Rahman of Gomostapur police said Rab handed two bodies over to them around 3:00am, adding, they sent the bodies to Chapainawabganj Sadar Hospital for autopsy.
He added both the deceased were accused of robbery and other crimes.
In Comilla, an alleged robber was killed in a "gunfight" with police in Muradnagar upazila.
The deceased was identified as Al Amin, 35, son of Siraj Mia of Saliakandi in Muradnagar.
Manzur Alam, officer-in-charge of Muradnagar police, said Al Amin was accused in nine criminal cases.
On information that robbers had taken position along the road, a team led by additional superintendents of police Shakhawat Hossain (North) and Md Jahangir Alam (Muradnagar Circle) raided Shushunda area on Eliotganj-Muradnagar road around 1:30am.
Sensing the presence of police, the gang opened fire on them. The police also returned fire, triggering a gunfight, said law enforcers. At one stage, the robbers left the spot, leaving wounded Al Amin behind.
He was pronounced dead upon arrival at Comilla Medical College Hospital.
The police recovered one pipe gun, two bullets, two machetes, two knives and five masks from the spot.