Aus cricketers move to take back image rights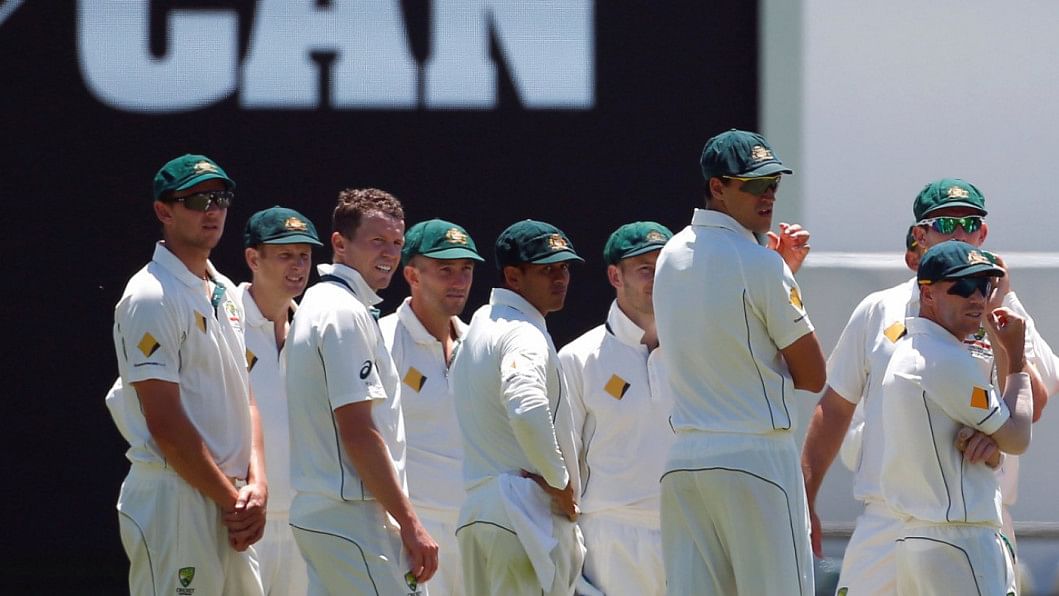 Australian cricketers on Wednesday unveiled plans to take back their own image rights, firing the latest salvo in an ongoing pay battle with the country's cricket board.
It is the latest power play in an increasingly bitter stand-off between Cricket Australia and the Australian Cricketers' Association over a plan to scrap revenue-sharing.
With no end in sight to the impasse and the current deal expiring on June 30, the ACA disclosed plans to form a new business to help male and female players directly negotiate sponsorship deals.
Establishing "The Cricketers' Brand", designed to manage and commercialise player's intellectual property rights, was necessary due to "the uncertainty of all parties regarding IP matters should the players be unemployed post June 30".
"When players are threatened with unemployment and when they learn they receive zero percent of the digital revenue they generate they are naturally concerned," said ACA chief executive Alistair Nicholson.
"The Cricketers' Brand has been established to better manage these concerns and those of all affected parties."
To be launched on July 1, it would see all media, advertising and promotional deals controlled by the ACA, not CA as they currently are.
Tim Cruickshank, appointed general manager of the new company, said it was about players taking back control.
"Across all categories, whether in-game access by broadcasters, sponsors, licensed products, appearances or merchandising, the players have been pivotal to the growth in the revenue in Australian cricket; both on and off the field," he said.
"This is about securing a fair share for the men and women who play the game by taking greater control of their own intellectual property.
"The ACA has identified that the players themselves deserve to help share in, and grow this further."
The decision comes with CA determined to scrap revenue-sharing after 20 years, saying more funds were needed for the game's grassroots, and that the offer it has on the table provided handsomely for players.
But the ACA is equally resolved to keep revenue-sharing, saying the system was not broken and did not need fixing.
The stand-off has seen players including vice-captain David Warner suggesting potential strike action during the showpiece Ashes series against England this year, although coach Darren Lehmann has played this down.