Migrants victims of government's euphemistic policy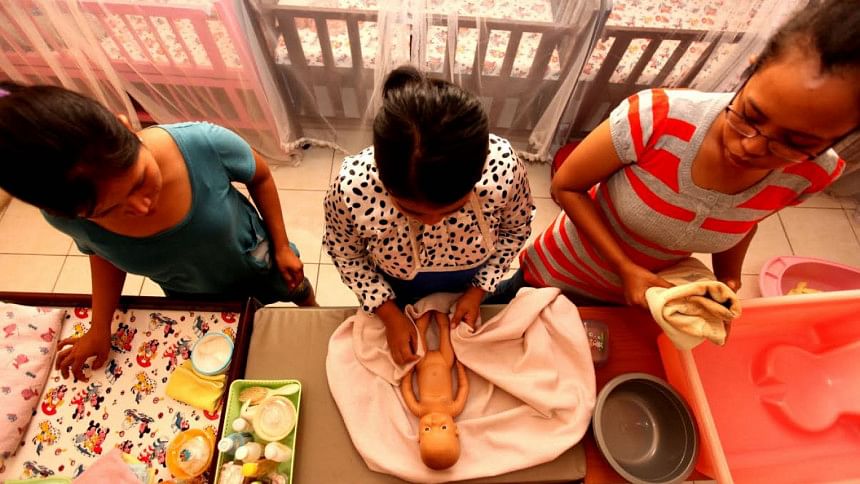 Amid increasing problems and miseries many migrant workers underwent in the recent weeks, Indonesia government proudly announced that remittances sent by migrant workers earned the country 105 trillion rupiah (US$8.4 billion) in 2014, a significant increase from 70.6 trillion rupiah a year ago.
The announcement drew criticism from rights activists and media outlets, who indirectly accused the government of paying less attention to poor skills and plights of migrant workers and rampant human trafficking than to the remittances they send.
It may be a fantastic figure for the Philippines with its 90 million population and per capita gross domestic product (GDP) of US$2,765, but peanuts for city-state of Singapore with its 5.5 million population and per capita GDP of $56,700 or Malaysia with its 29 million population and GDP of $10,800.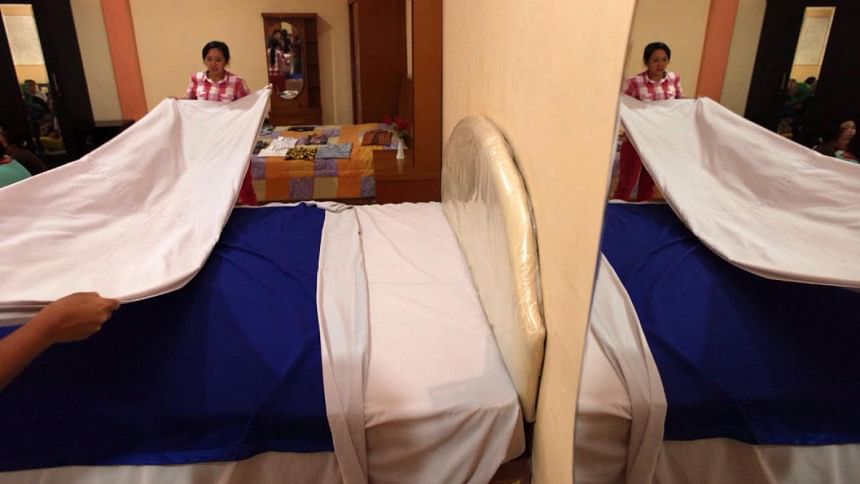 Despite alarming increase in the number of troubled workers overseas, the government still implements a euphemistic policy on labour exports, by mainly sending informal migrant workers to neighboring and Middle East countries.
Siti Zaenab, a migrant worker from Bangkalan, Madura Island, East Java, and Karni binti Medi Tarsim from Brebes in Central Java – who were sentenced to death and executed in Saudi Arabia in April on murder charges – were just two of dozens of informal migrant workers.
Though Indonesia is bringing back thousands of its informal workers working in Saudi Arabia and Malaysia illegally, millions of informal workers are still being employed as domestic helps, gardeners and construction workers. It is happening despite a moratorium against sending workers to the Middle East, which was imposed on August 1, 2011 because of an increasing number of troubled workers from Indonesia in the region.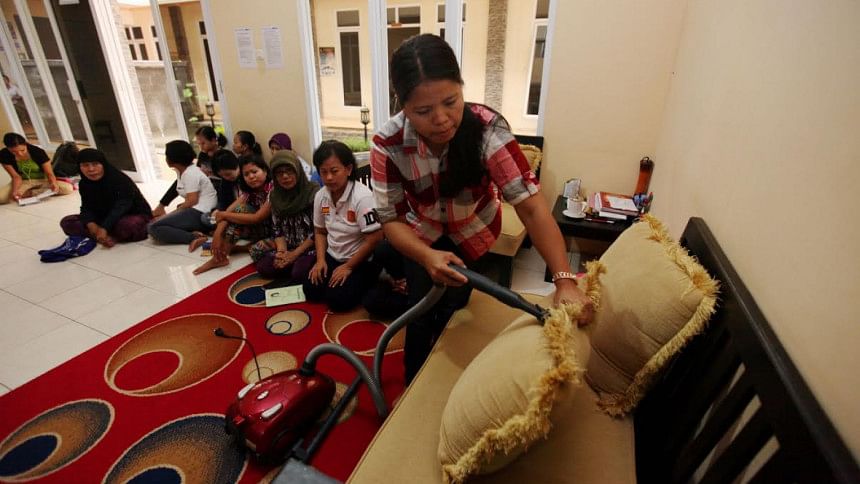 After slapping of the moratorium, many individuals and travel agencies continued to send jobseekers by utilising the three-month pilgrimage visa in Saudi Arabia. Eventually, the workers remained stranded at the Indonesian Embassy and consulate general buildings for overstaying.
It would be unfair to blame the pilgrimage travel agents and unscrupulous labour exporters for the continuing sending of workers to the Middle East and Malaysia.
According to a recent field inspection by Indonesia's manpower ministry, many staff of the National Labour Supply and Protection Agency (BNP2TKI) travelled to the Middle East and Malaysia to arrange labour supplies for the region.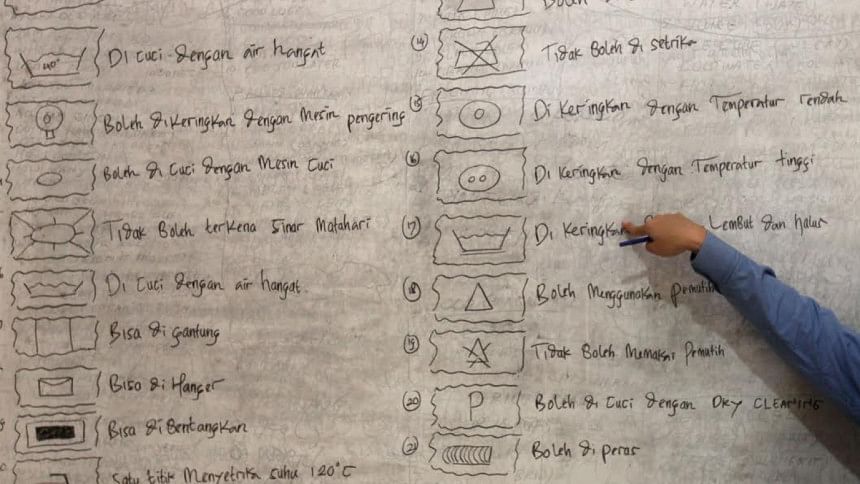 Despite this finding, no action was taken against government officials involved in the lucrative labour export business and unscrupulous travel agents facilitating jobseekers through pilgrimage travel packages.
The government's reluctance to ban sending informal workers and offer labour training and education for prospective workers remain two key problems.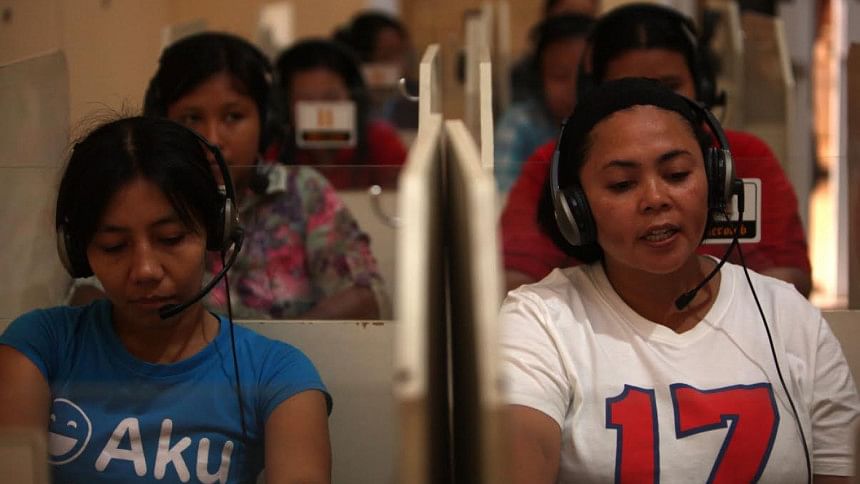 The government appears reluctant to ban or stop sending informal workers abroad because it is unable to generate jobs for the country's 7.4 million unemployed people, as shown in 2014 statistics. But in reality, far more people are underemployed or work less than 35 hours a week and are paid less than US$2 a day.
The government should drop the euphemistic policy by revising its Law No. 39/2004 on labour placement and stop favouring recruitment agencies over migrant workers.
Despite knowing well that many fellow countrymen were sentenced to death, imprisoned and repatriated for not having documents, poor people from least-developed West Java, East Nusa Tenggara, Central and East Java and South Sulawesi regions are determined to seek jobs overseas.
Many Indonesians would prefer working abroad as a housemaid or a gardener to working as a prostitute, a masseuse or a shop attendant in a big city at home.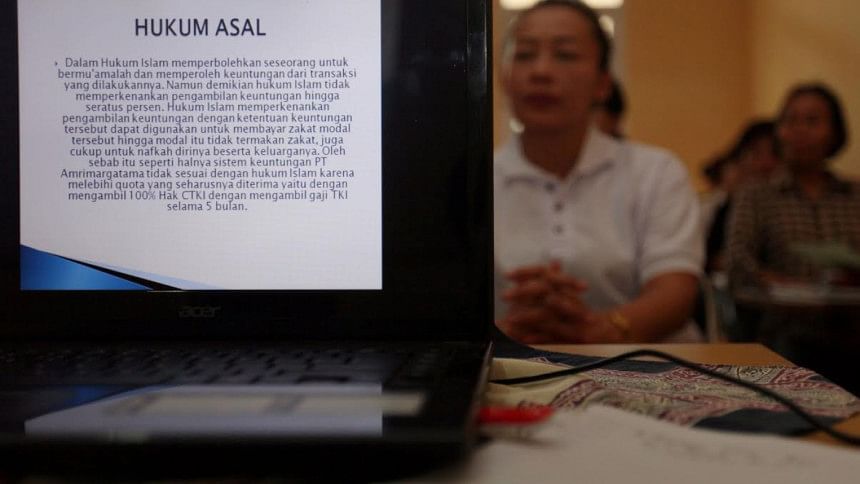 Besides the morality issue, the wage is a big concern. A domestic worker in Saudi Arabia gets 1,500 Saudi riyals ($399), 2.8 million rupiah in Hong Kong, 4.7 million rupiah in Singapore and 3.9 million rupiah in Qatar.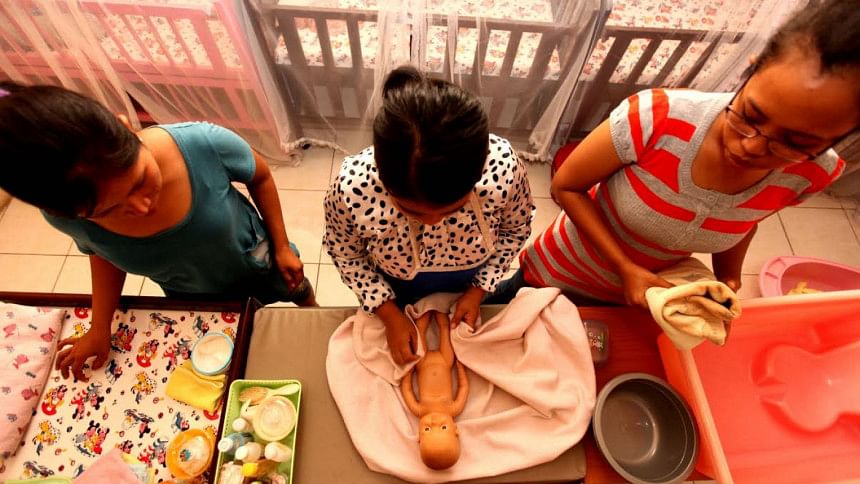 In Indonesia, meanwhile, many destitute parents sell their school-age daughters for money ranging between 40 million to 60 million rupiah to entertainment centres. Majority of them are forced to work as prostitutes and masseuses.
*US$ 1 = 13,065 Indonesian rupiah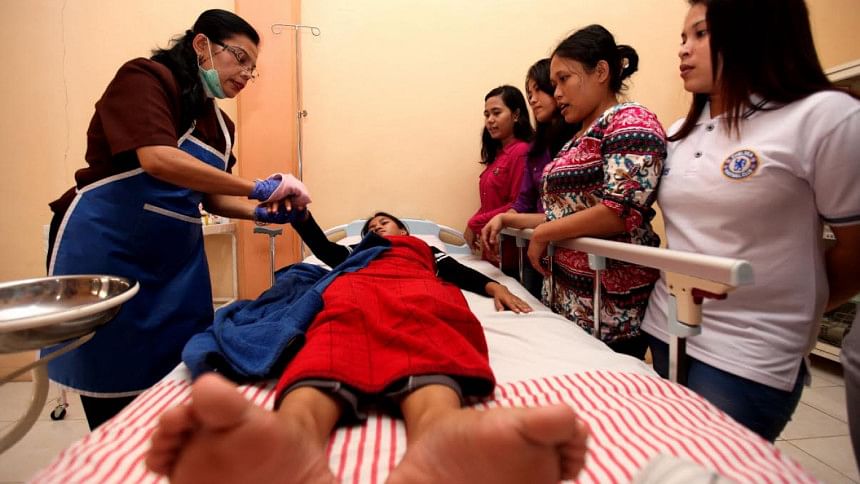 *Copyright: The Jakarta Post/Asia News Network