Azizul Hakim to star in a web film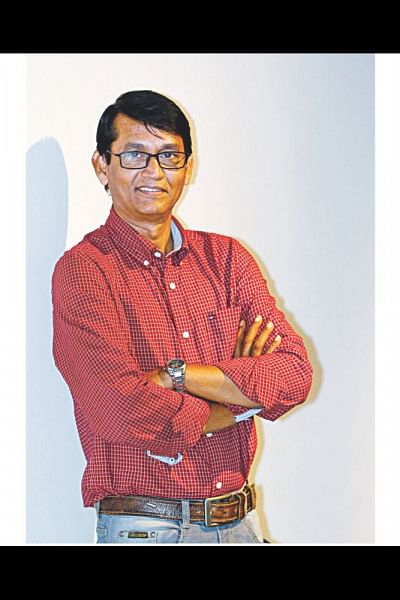 Noted actor Azizul Hakim has won the hearts of millions over the years with his remarkable performances in theatre, television and films. He has also helmed several tele-fictions and is set to star in a web film for the first time. He will also be traveling to Canada for a number of theatrical productions next month and spending the Bengali New Year in Canada and the USA. We caught up with the artiste to find out more about his work. 
Tell us about the experience of acting in your first ever web film, Bhalobeshe Obosheshe. 

The web film is directed by Forhad Hossain. I had never done anything of this sort before, so it was exciting for me and I enjoyed the whole process immensely. 
Web-based projects are garnering a lot of attention nowadays. What are your thoughts on that? 

It is great to see streaming platforms and web-based projects becoming more prominent. You see, the audience may not find the time to sit in front of the television and watch programmes every day, but on the internet, they can access content any time they want. The web is also a good platform for artistes to explore different opportunities. 
Will you be directing any tele-fictions soon? 

I have not been directing lately because I wanted to focus on acting. But my wife, Zinat Hakim, has written a script that we will be teaming up for. I am also planning to direct a television serial. 
What other projects are you currently busy with? 

I am mostly busy with projects on television. I am working on a number of serials and I have just finished shooting a social awareness commercial.