Jyotika Jyoti - Full gear ahead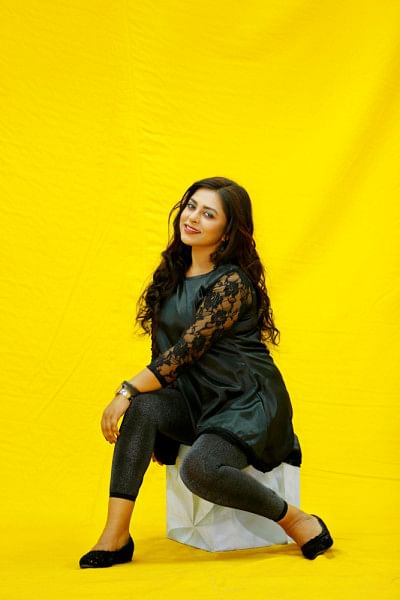 Promising actor Jyotika Jyoti is all geared up for four one-hour TV plays to go on air during Eid-ul-Azha.  She has her bags packed and is set to leave on July 25 for a 10-day shoot in Darjeeling. She will be accompanied by the cast and crew.
On her roles, Jyoti said, "In each story my character is shaped very differently. I'm traveling to Darjeeling on work for the first time, and I am very excited."
Apart from these ventures, Jyoti is working on three new TV plays.  Among them is "Megacity Vagabond", directed by Abdullah Rana. The actor plays a unique role. "My character falls in love with a boy who puts up in men's living quarters. My character disguises herself as a staff worker in order to be close to him, and the story takes fun twists and turns."
Jyoti is cast opposite Mir Sabbir in "Rege Gelen Toh Herey Gelen", directed by Naresh Bhuiyan. She also makes an appearance in "Tumi Ashbe Bole," directed by Lutfun Nahar Lata, and set to air on Ekushey TV.
The busy actor is readying for a film role as well. "I'd like to help create good films by doing my homework," Jyoti said. The actor has previously garnered much praise for her role in "Anil Bagchir Ekdin", directed by Morshedul Islam.