Swapnadal stages 'Tringsha Shatabdi' on Independence Day
In the spirit of Independence Day, prominent theatre troupe Swapnadal staged their much acclaimed play, 'Tringsha Shatabdi' yesterday at Bangladesh Shilpakala Academy's Studio Theatre Hall.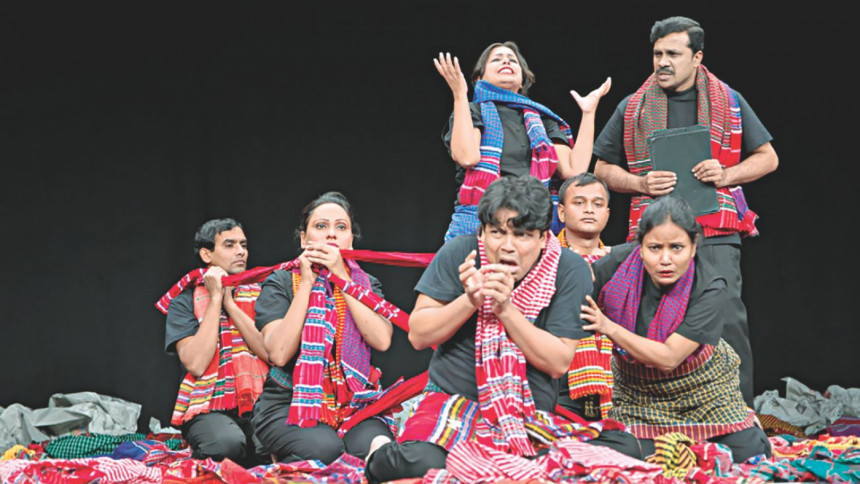 The anti-war production, directed by Zahid Repon and written by Badal Sircar, focuses on the genocides that occurred over different periods in the world. It portrays the ugliness that wars entail.
Swapnadal premiered Tringsha Shatabdi in 2002, and staged the production across various international arenas since then. It was highly acclaimed for its anti-war messages along with its support for peace.