Chinese troupe stages opera at Shilpakala Academy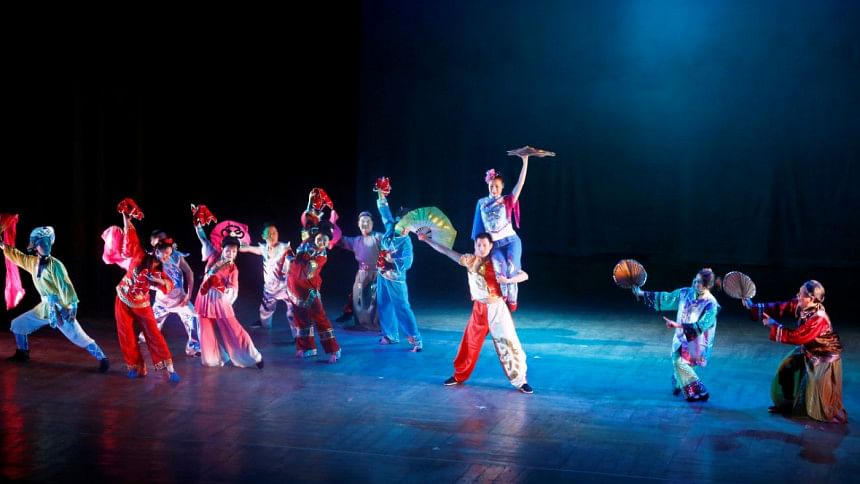 As part of the ongoing 2nd Dhaka International Theatre Fest, Chinese opera troupe Yongfu Promotion and Protection Centre presented two comedies "Gambler Wang Er prepares for the New Year" and "Romance in beating the birds" at the National Theatre Hall of Bangladesh Shilpakala Academy on Tuesday evening. 
The troupe started off showing the features of traditional "Cai Diao Opera in Yongfu". The Sheng (Young male) and Dan (Young female) performers sang and danced joyously, making it a typecast of the nature of Cai Diao Opera.   
The first story, a traditional Chinese comedy, zoomed in on Wang Er who has been married for years. The lethargic man, who earns his livelihood by gambling, racks his wits to prepare for the New Year Festival. 
The second story, "Romance in beating the birds", is a romcom showing how a young man and woman date. It shows Wang San who falls in love with Mao Gu. They cannot meet as the local convention forbids their love.