"The festival ushers in a new horizon of Bangladeshi theatre"… Nasiruddin Yousuff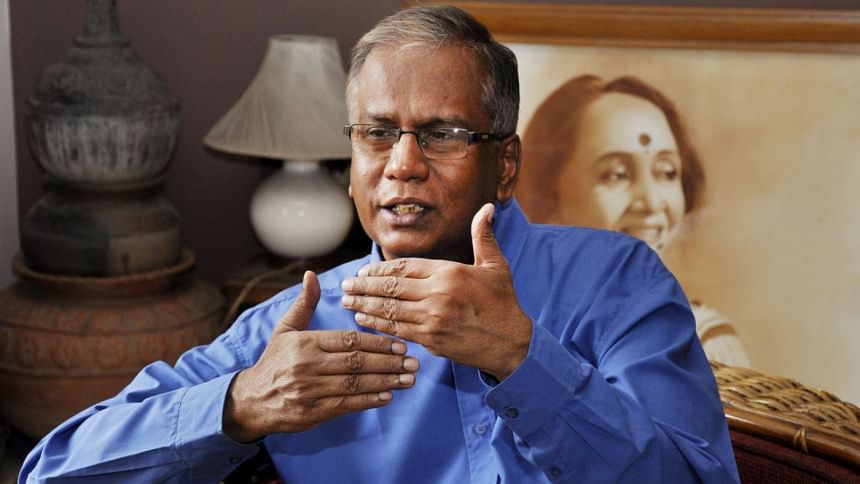 The second Dhaka International Theatre Festival is being held against the backdrop of social and political unrest. About the festival, President of ITI Bangladesh Centre Nasiruddin Yousuff said, "Hundreds of general people are becoming victims of violence every day. That's why we are holding the festival with the theme 'Theatre Against Violence'. We want to unite people against violence and attract the audience with the power of theatre." 
"Besides, Bangladeshi theatre activists will get to understand the contemporary theatre language, dialogue and discourses through the festival and workshops with their foreign counterparts," he added. 
He further said, "A cultural activist should have a political ideology along with an artistic ideal. If these two ideals merge, an artiste's commitment to society and the state gets ascertained. I firmly believe that the Bangladeshi theatre and cultural activists have this quality. We dream of building a democratic, non-communal state. The role of theatre and cultural activism is crucial in keeping peace and harmony." 
About the present state of theatre, he observed, "Bangladesh has been representing its theatre in the international arena for a decade. Bangladesh has a place in international theatre scene, though the international audience knows less about our productions. In this regard, the government should take theatre as a tool of cultural diplomacy. South Asia is expected to become a hub of economic, political, cultural and sports activities within a decade. Since we have a rich heritage of culture, art and theatre, we can usher in a new horizon of Bangladeshi theatre to the world. We can make the best use of Bangladesh's natural, cultural and folk heritage to achieve our cherished goals. I think the exchange of Bangladeshi theatre and culture must reach at its highest level. The entry of Bangladeshi productions into International theatre festival should be more frequent. Cultural diplomacy should be taken seriously to achieve our economic and political benefits."
"Living in an era of digital technology, you cannot ignore social media. You have to incorporate newer things into your own life and arts. Theatre is an exchange of your own life; it is your dream, your passion. An accomplished director will represent both classical and contemporary languages through dialogues, body languages and text. It carries a different value in theatre, but theatre too will carry forward its artistic flow in line with the present and modern time."