Songs of Tareque Masud
The auteur's other identity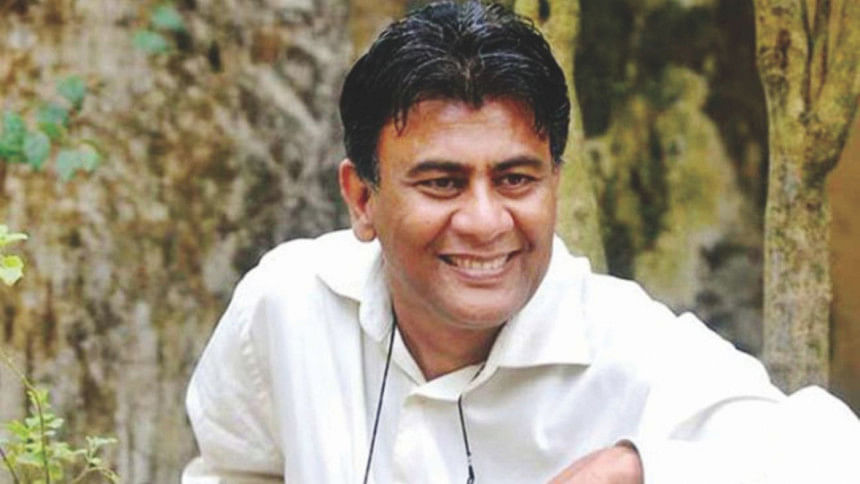 Tareque Masud is one of those talents who took Bangladeshi cinema to the global stage. Most of us are familiar with his cinematic approach, but few know of his song-writing prowess. Masud wrote songs for his films and cherished it as a form of art. On his fourth death anniversary (today, August 13), we revisit this other side of the gifted filmmaker. 
When writing songs, he followed the traditional Baul form. He also wrote some patriotic songs as well as others bearing social messages, under the pseudonym, AT Masud.
A double-disc album featuring 20 songs written by Masud was released in early 2013 by Laser Vision. Titled "Songs of Tareque Masud", it is a heartfelt tribute to the late filmmaker.
The two discs are separated from each other based on the corresponding genres. The second disc features a total of nine songs belonging to the Baul genre; mostly written for the films "Matir Moina", "Ontorjatra" and "Runway". The first disc features 11 songs highlighting patriotic spirit and social awareness. These songs are from the films "Muktir Kotha" and "Muktir Gaan", as well as from smaller promotional works "Narir Kotha" and "Onno Shoishob".
Artistes featuring in the album range from Momtaz, Shah Alam Dewan, Ibrahim Boyati, Anusheh Anadil, Kanonbala Sarkar, Swani Zubayeer, Halima Khatun and Sudipta Chatterjee.
The songs – "Pakhita Bondi Achhe", "Radha Jemon Shada"and "Jodi Beheste Jaitey Chao" -- demonstrate a deep understanding of the filmmaker's interest in the Baul genre. Although the lyrics are highly emotive and original, in most cases, Masud borrowed traditional melodies when composing the songs.
It is clear that his Baul songs are more popular than the patriotic and other songs. "Pakhita Bondi Achhe" is one of the hugely popular songs. The song's popularity among the masses also owes to the fact that the uncrowned queen of folk music, Momtaz, breathed life into the words.
Catherine Masud, in a note she wrote for the album, described the backgrounds of the songs. She mentioned that the first song Masud wrote for a film was "Sham Chacha Gelo Kothaye" [for the documentary "Muktir Gaan"]. The song is allegorical -- a political satire of the Pakistan army.
Among 20 songs, two in particular deserve special note, as they were not directly penned by Masud. One is "Jessore Road" -- an adaptation of Allen Ginsberg's poem "September on Jessore Road" [used in the film "Muktir Kotha"]. The song was written, composed and performed by Indian artiste Moushumi Bhowmik, while the concept behind the song came from Masud.
Another song, "Narir Kotha", was written primarily by Shah Alam Dewan, a Baul singer. Dewan had a great influence on Masud's song-writing.