Salahuddin Zaki returns with "Hena"
Afzal-Tareen pair up after two years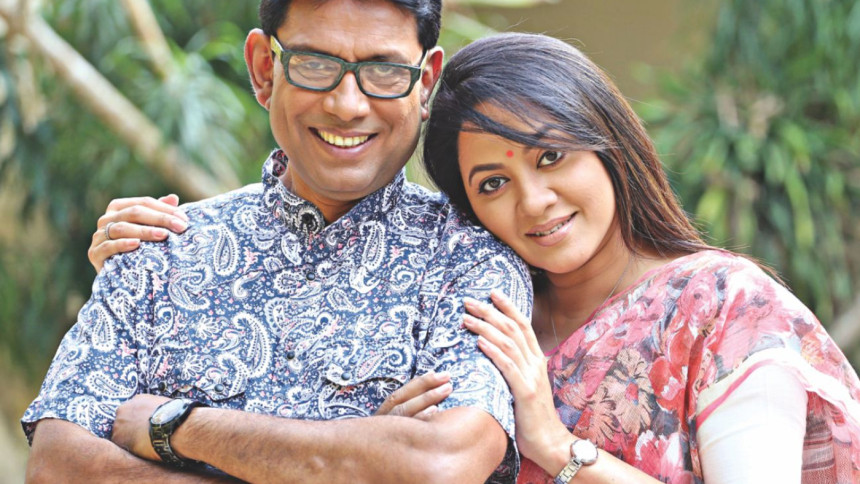 Acclaimed director Syed Salahuddin Zaki, who has produced classics such as "Ghuddi", "Ayna Bibir Pala", "Lal Benarasi", is now directing a tele-film after a seven year sabbatical, which will bring Afzal Hossain and Tareen together on screen after two years. The tele-film, titled "Hena", is also scripted by Zaki, and will mark Tareen's first time teaming up with the director.
Filming for the tele-film commenced in Gazipur on February 27.
"I am back to directing after seven years. When I was writing the script for the play, Tareen's face kept floating into view in my mind. Afzal is like family to me, and he has acted in three of my ventures previously," said the director.
Afzal Hossain, who was previously cast in "Borof", "Akash Kushum" and "Dodhichi", expressed his readiness at being cast in another Salahuddin Zaki project. "I have found great fulfillment as an actor in all the productions directed by Zaki. There is always something new to learn from him. Tareen is an exceptional actor who has grown in her career right before my eyes. I am delighted to be working with her."
"Since I was quite young, I have heard many stories of Salahuddin Zaki from Faridi, Suborna Mustafa and Afzal Hossain. Everyone has the same thing to say, that there is so much to learn from working with him. Zaki Uncle is back to work after many years, and he has chosen to work with me – words cannot express the honour I feel about this."
The director informed that "Hena" will be ready to air soon on a private TV channel.