No more social media for Russell Brand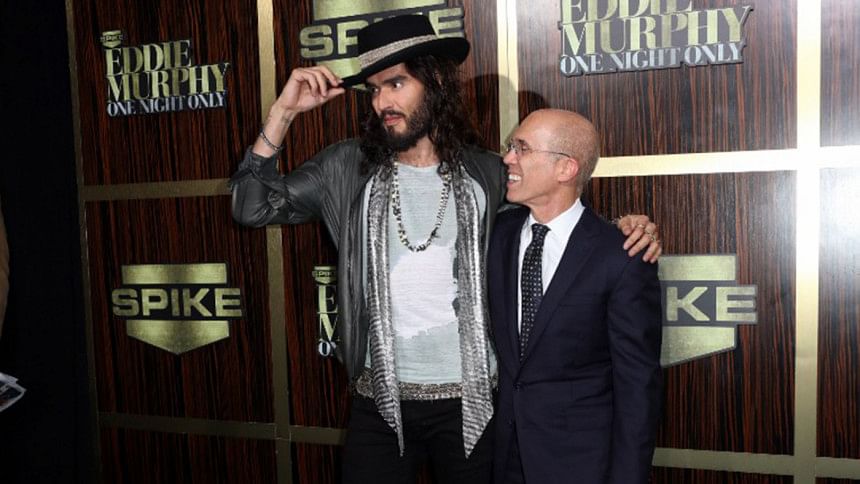 British stand-up comedian Russell Brand has taken a step back from social media and his YouTube channel "The Trews" to focus on "learning" in order to see "change" in his work.
"I'm not going to be doing 'The Trews', I'm not going to be on Twitter, or Facebook, I'm going to be learning because I know real change is coming and I want to be part of that," Brand announced his departure in a video, reports femalefirst.co.uk.
"I'm going away to think and to learn, because it's worth it and there is a possibility of change. Trew be continued. We will be ending on a bad pun. Goodbye for now," he added.
The funnyman has not said it's a permanent move but he feels he has gone "as far as he can" with his political news show.
"I think we've gone as far as we can with the Trews for now," he added.
Brand then said goodbye to his 10.7 million followers on his micro-blogging website Twitter.
"Final episode of the Trews - goodbye, also off Twitter for a while (sic)," he said.
The "Forgetting Sarah Marshall" actor had been helping out local people in east London through his "Trews" show and he also thanked all of the supporters and followers of his work.
He said: "Thank you for all the people who supported our campaigns. Obviously they're still going on. Thanks to everyone who've participated in it."