'Weaving the Art of the Hills' concludes today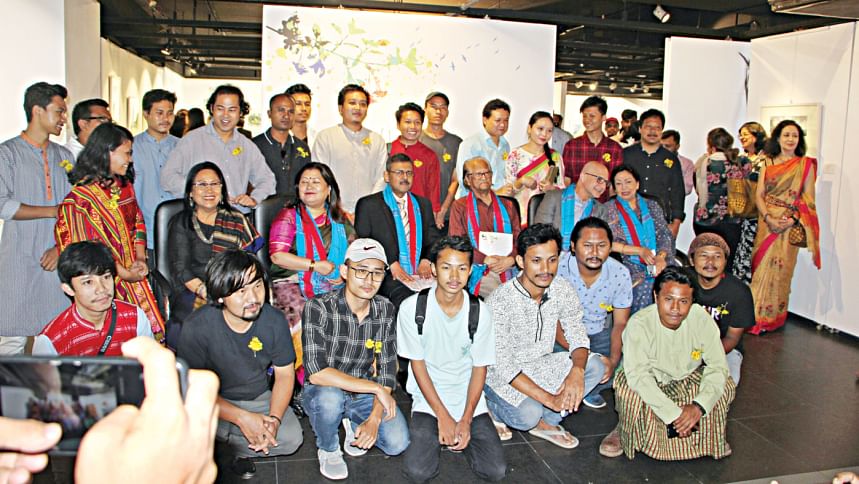 Showcasing the vivid beauty of the mountains, Abinta Kabir Foundation organised the exhibition titled "Weaving the Art of the Hills" at Abinta Gallery of Fine Arts, Badda, Dhaka. Curated by noted artist, Kanak Chanpa Chakma, the exhibition showcases significant artworks by young indigenous artists who reside in Rangamati.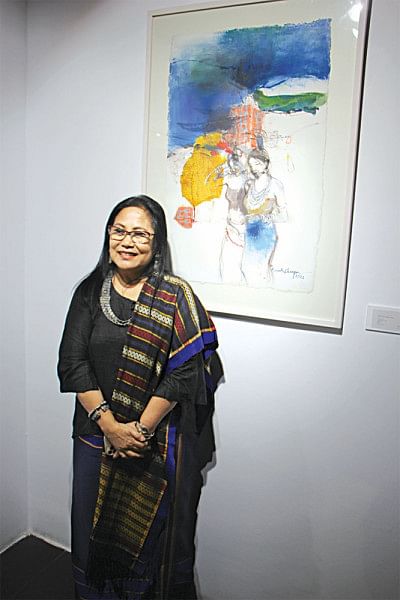 Artworks by around 50 artists are currently on display at Abinta Gallery. The exhibition will conclude tomorrow, June 4, 2022 with a closing ceremony.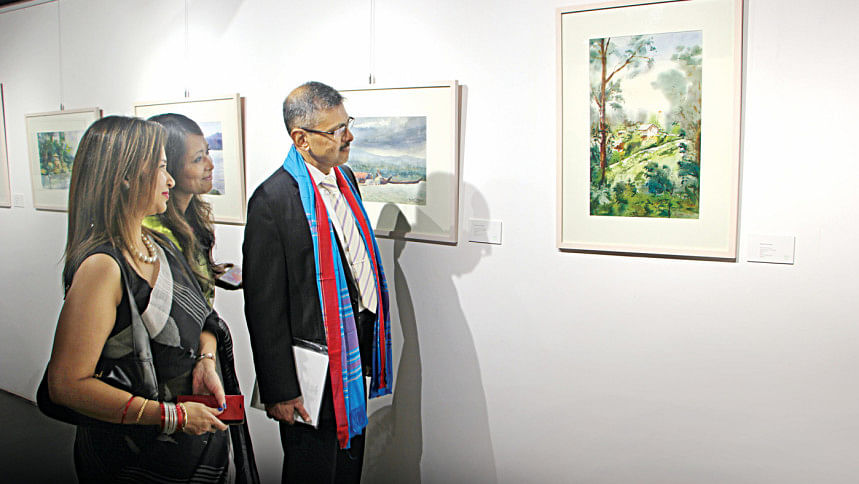 Dipankar Takulder, Chairman of the Parliamentary Standing Committee, Ministry of Food, will grace the closing ceremony as the chief guest. Abul Khair Litu, the Chairperson of Bengal Foundation, eminent artist Abul Barq Avli, and noted actor and activist Sara Zaker will also attend the event as special guests.