In remembrance of Hanif Ahammed, Partha Guha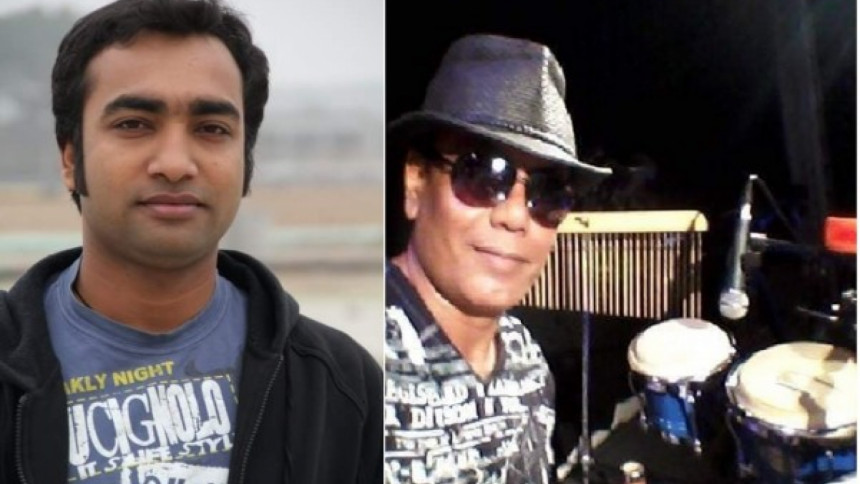 Noted percussionists Hanif Ahammed and Partha Guha fell victim to a road accident on March 13, 2021. The accident occurred in Chattogram's Mishorai, when a lorry hit their microbus from the opposite side. While Partha died on the spot, Hanif was declared dead in Chattogram Medical College Hospital. The duo had just finished a show in Chandpur, where eminent artistes Imran and Kona also performed. Prominent singers, songwriters, and composers took to social media to express their condolences for the tragic loss.
"This morning I woke up to the sad news that Partho and Hanif, two of our young, extremely talented and promising musicians have died in a tragic road accident on their way from  Dhaka to Cox's Bazar. My condolences to the grieving family and prayers for the departed souls," renowned singer Runa Laila shared in a Facebook post.
She also sought the early recovery of other artistes, who were receiving treatment at different hospitals, after being critically injured following the road accident.
Several colleagues of Hanif and Partha spoke fondly of them. Celebrated singer Dilshad Nahar Kona said that Hanif had been playing in her band for the last ten years. "He was an honest person, who helped many young musicians in the country's industry. We will never forget him," she said.
"Two musicians who were always smiling, have  left the world, making us weep," said singer, lyricist and composer Lutfor Hasan.
"Around two decades ago, I went to a senior musician's house in the capital's Shantinagar. At the time, I found a smiling schoolboy, who was an octapad player. He went on to become one of the best musicians in the country —his name was Hanif," he added.
Amzad Hossain, drummer of band Meghdal, said, "I think the entire music industry will struggle to cope with this grief."
Samir Hafiz, guitarist of band Warfaze, said that such accidents show the realities of our unsafe roads. In a Facebook post, he grieved the deaths of the two musicians. Noted singers, Ankhi Alamgir, Elita Karim, Parvez Sazzad and Joy Shahriar, among others, also expressed their condolences on social media.