Remembering IRRFAN KHAN
Renowned Indian film star Irrfan Khan, who had a string of successes under his belt, passed away at 53 in Mumbai's Kokilaben Dhirubhai Ambani hospital on April 29.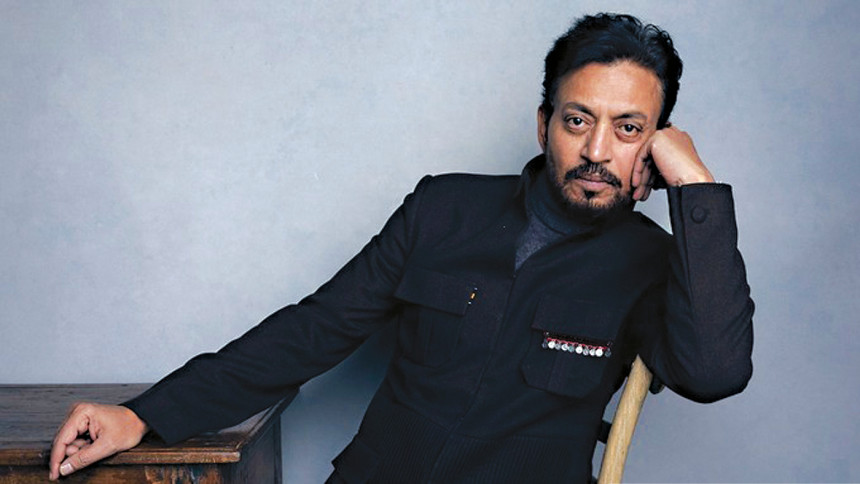 He was suffering from a rare colon cancer, called Colitis. He is survived by his wife, Sutapa Sikdar, and two sons, Babil and Ayan.
In a statement released after the actor's death, his family said that Khan spent his final hours surrounded by his family, for whom he most cared about. The statement further said that Irrfan was a strong soul, someone who fought until the very end, and always inspired everyone who came close to him. His last rites took place in Mumbai.
"Irrfan was buried at the Versova Kabrastan in Mumbai," said yet another statement released by his family. "In March 2018, he was diagnosed with a neuroendocrine tumour. After extensive treatment in London, he recovered well enough to shoot Angrezi Medium, the film which would turn out to be his last." The film's theatrical release in March was cut short because of the coronavirus pandemic.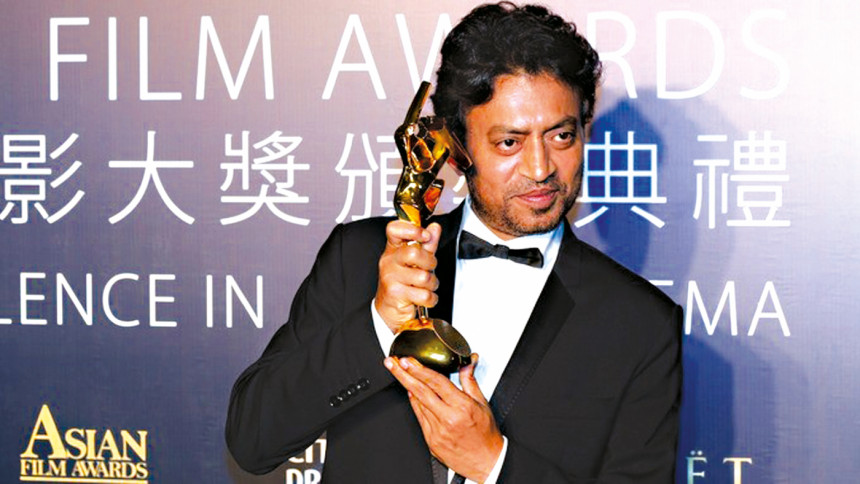 In a film career spanning almost thirty years and featuring in around 100 films, Khan has received numerous awards, including a National Film Award and Filmfare Awards in four categories. Film critics, contemporaries and other experts consider him to be one of the finest actors in Indian cinema for his versatile and natural acting. In 2011, he was awarded the Padma Shri, India's fourth highest civilian honour for his contribution to the field of arts. He was lauded for his roles in internationally acclaimed films, including Slumdog Millionaire, Life of Pi, The Amazing Spider-Man and Jurassic World.
Irrfan Khan's death has left a void in the world of cinema. Amitabh Bachchan, who co-starred with Khan in Piku, tweeted, "An incredible talent, a gracious colleague, a prolific contributor to the world of cinema left us too soon, creating a huge vacuum." Shah Rukh Khan, who worked with Irrfan Khan in Billu, described him as "the greatest actor of our times."
He was "a rare talent and a brilliant actor," tweeted Indian President Ram Nath Kovind. Prime Minister Narendra Modi described Irrfan Khan's death as "a loss to the world of cinema and theatre", in his condolence tweet.
Bangladeshi filmmaker Mostofa Sarwar Farooki, who had directed Irrfan in the Bengali film Doob (No Bed of Roses), was in a state of disbelief when the news of the actor's demise broke out. In an interview with The Times of India, Farooki shared that memories of meeting Irrfan in London some six months back are still fresh in his mind. "For me, Irrfan was more than an actor. He was like a poet, a friend and philosopher with whom I could talk for hours," he said.
Farooki also recalled the shooting of a poignant scene from his film, where Irrfan had dialogues that spoke about how people die only when they become irrelevant to the world or the world becomes irrelevant to them. "Before shooting the scene, we had a three-hour-long journey by car through Chattogram when we talked about life, death and the mystery behind the force that keeps us alive for the entire period of time," he shared with The Times of India.
Former Congress President Rahul Gandhi, in his tweet, called Irrfan a versatile and talented actor, who was a popular Indian brand ambassador on the global film and TV stage. Delhi Chief Minister Arvind Kejriwal tweeted, "I am shocked at the demise of Irrfan Khan, one of the most exceptional actors of our time."
Khan was born as Saahabzaade Irfan Ali Khan in Jaipur in 1967. The son of a tyre seller, he went to the famous National School of Drama after failing as a cricketer. He struggled to make headway in the film industry, despite being cast in a small role as a letter writer in Mira Nair's Salaam Bombay! in 1988.
Khan's breakthrough role came from an unlikely source -- the feature debut of the then-unknown British director Asif Kapadia, whose low budget samurai-esque tale The Warrior was shot in India. Released in 2002, The Warrior was selected for the prestigious San Sebastián film festival and won the BAFTA award for Best British film. Khan subsequently broke into mainstream Indian films, often playing cops or villains, including the titular role of Maqbool, an adaptation of Shakespeare's Macbeth set in the Mumbai underworld. More orthodox Bollywood productions followed, such as Rog and the slice-of-life musical Life in a … Metro. Meanwhile, Khan found box-office success with the Indian-produced film The Lunchbox, in which he played an accountant who strikes up a letter-writing romance with an unhappy housewife, played by Nimrat Kaur.
Danny Boyle described his performance in Slumdog Millionaire as "beautiful to watch", and the late Roger Ebert commended him for his subtle, engrossing work in Mira Nair's The Namesake. Khan truly transformed himself for the characters he played on the silver screen.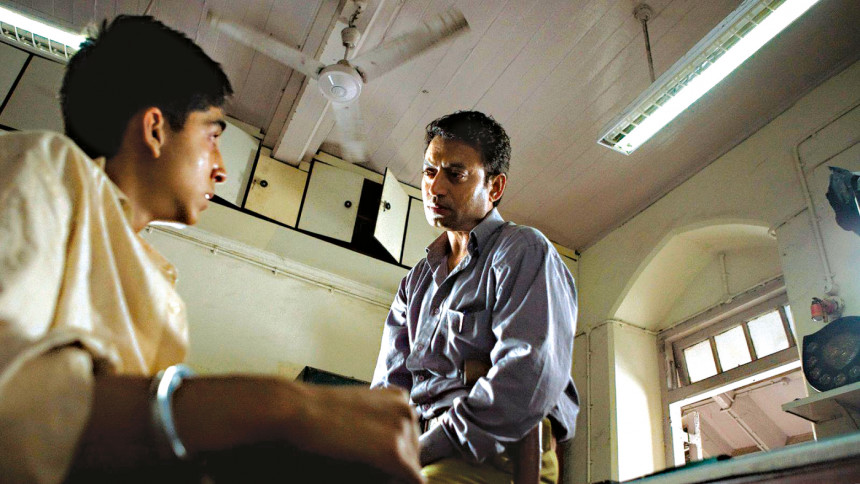 Irrfan Khan's mother Saeeda Begum died at the age of 95 on April 25 in Jaipur. According to news agency ANI, Irrfan, who couldn't travel from Mumbai due to the coronavirus lockdown, paid his last respects to his late mother through video conferencing. 
"I suppose in the end, the whole of life becomes an act of letting go, but what always hurts the most is not taking a moment to say goodbye." – were one of Irrfan Khan's most notable lines in Life of Pi, which tragically rings true in the case of the man who made his mark as a true international superstar.